WordPress has a huge library of plugins. These plugins makes the life of a WordPress user really easy. You can do all the things with the use of these plugins. It doesn't matter if you don't know anything about coding. There is a plugin available for almost everything you can think about doing with your website or blog. A form is an important part of any website or blog. Contact and subscription forms are right above in the most wanted website elements. In this article I compiled a list of fresh and best WordPress form plugins that you should use in 2014. Each and every plugin feature in this article comes with the great features and reliability. I recommend you to use these plugins to create dynamic forms for your website. Do share this article with your friends to help us spread the word. Enjoy!
WordPress Form Plugins 2014
Profi Search Form – a Detail Search for WordPress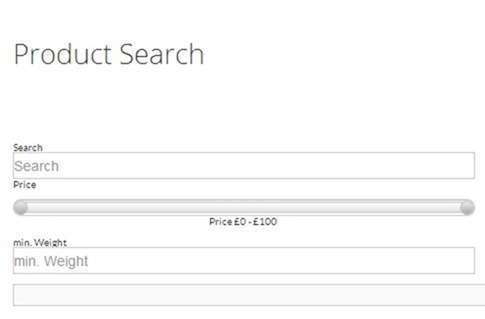 You probably use already Custom Taxonomies like Categories or Tags. You probably use already Postmeta informations like price, squaremeters, latitude, longitude, persons, age or whatsoever. But this plugin will change the way of people searching on your website.
Event Booking Pro : Forms Manager Add on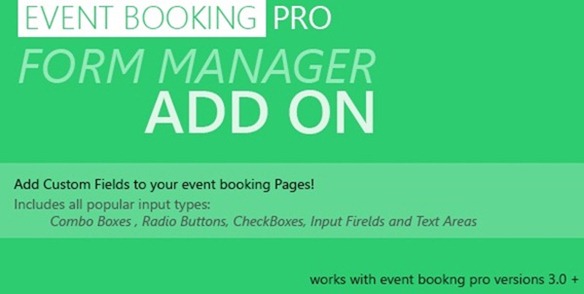 Create custom Forms using an easy to using interface. These Forms can be used for your events. You can customize how they look too.
Gravity Forms Post Listing Field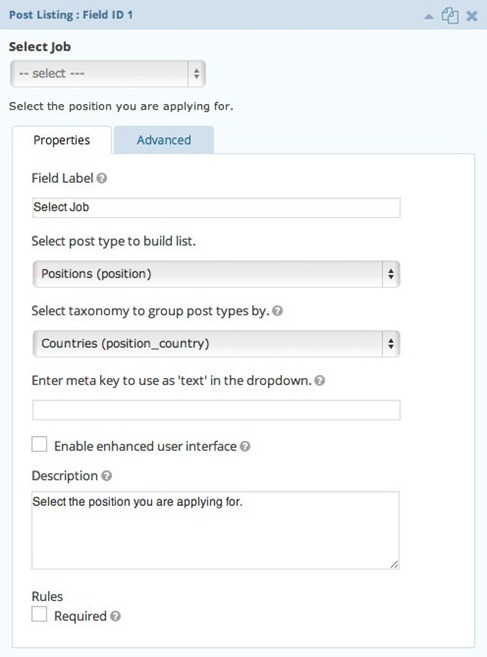 This plugin will add a new Gravity Forms field to your form designer which gives your customers the ability to select from a list of posts directly from your WordPress posts. The field allows you to select a custom post type to build your list from and also the ability to group your data by a custom taxonomy.
Gravity Forms Styler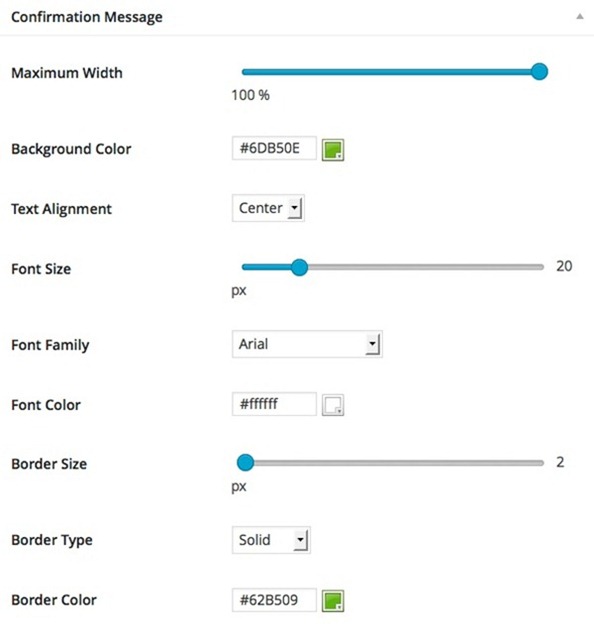 You can create and apply beautiful styles to your gravity forms standard fields, advanced fields, titles and descriptions, buttons, form borders, form labels, form backgrounds and you can even customize the form confirmation and error messages.
Groups Gravity Forms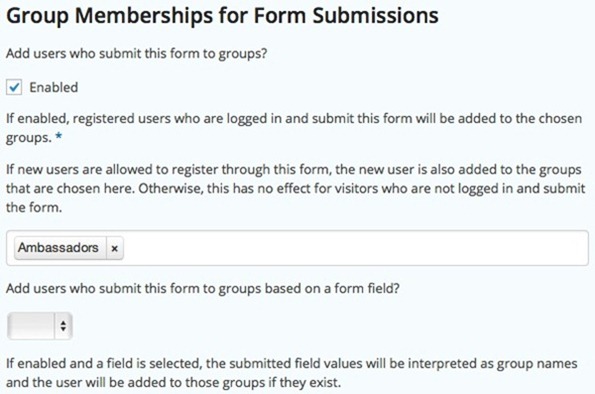 This extension integrates Groups with Gravity Forms. It allows to add users to groups automatically, based on form submissions.
Support Center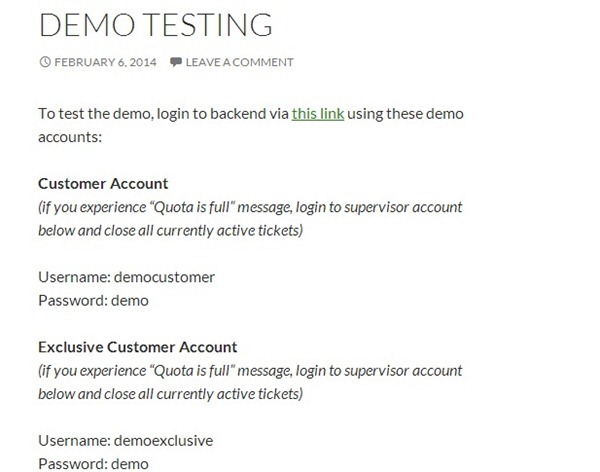 Support Center is powerful, but easy to use ticketing system for your WordPress site.
Ninja Kick Sidebar: Contact Form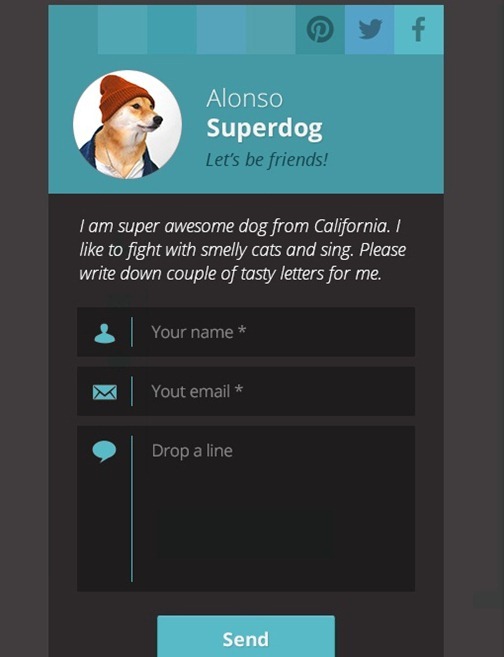 Ninja Kick Sidebar: Contact Form is a WordPress plugin that adds contact form with content push animation effect and clean design on every page of your site.
Modal Survey – WordPress Feedbacks & Polls Plugin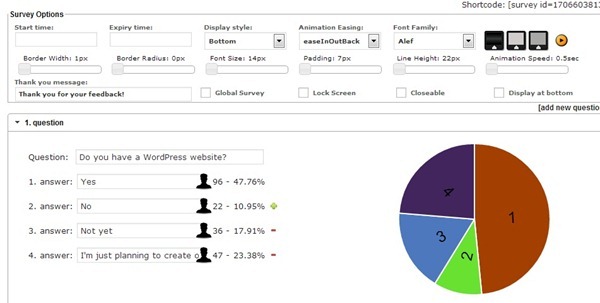 This plugin provide the opportunity to hear your visitors voice through this attention grabber survey.
MF FormBuilder for WordPress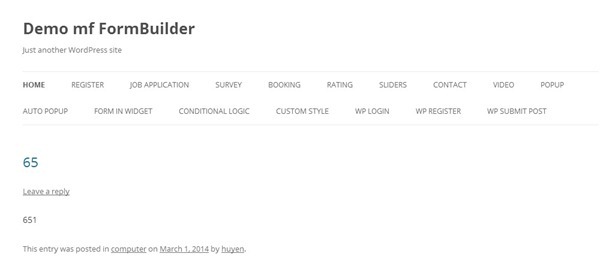 MF FormBuilder is a plugin for WordPress users let you to build a form for multiple different purpose with multiple steps or as a single form. With a lot of elements and settings for each, you can easy to build a form for your WordPress site within a minute.
Flexible Front-End Posting Forms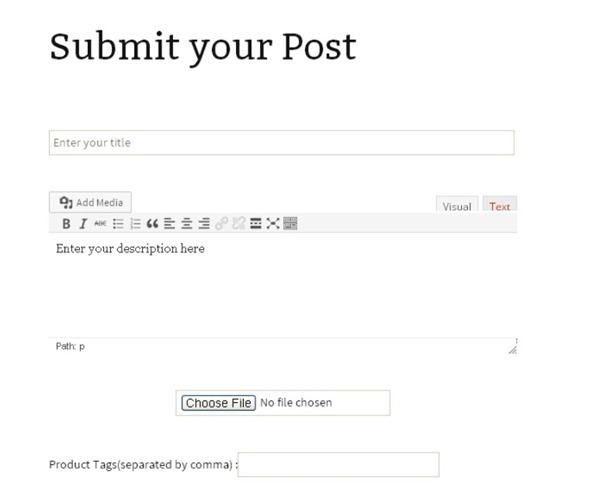 Flexible Front-end Posting Forms Plugin allows you to create unlimited Front-end Posting Forms with both free and paid guest posting with separate settings for each form . You can easily add your desired custom fields to front-end Posting forms and receive those custom fields into your Post editor . Users are allowed to add/edit/delete there submitted Posts from front-end. Admin can manage all the entries from wordpress dashboard while users can manage it from front-end.