It been a long time since people started up using WordPress blogs and websites to establish their identity expanding their business online. Word Press templates play a major role in building a good website that is more expressive bringing out your views and informative stuff online. Though the web templates are easily customizable and well organized with quick installation procedures it seems to have some difficulty in editing process that most of the WordPress users are unfamiliar leading to effective complexity in usage. Here is a simple guide to help you in the course of changing your title in the WordPress templates.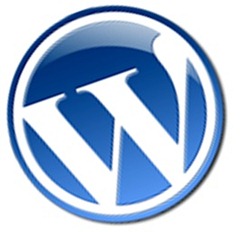 Changing your title in WordPress template
Once you login into your WordPress blog you can find your Blog name at the title bar, at the top left corner of your browser after an icon image.
Now check out the "Menu" to find the term "Options", click on the options to enter your settings details. It shows up a list of editable details that contains Web blog title, tag line, blog address details, etc.
Here you are let free to edit the 'web blog title' and 'tag line' based on your interest and requirement. Once the editing part is over you need to save the changes you have made by clicking the "Update Options".
As a symbol of changes updated in your settings you will get the message "Options saved" above the general options.
To view the updated tag line you need to click on the

"view site

" hyperlink present after the WordPress blog name. You will be redirected to your home page of the

Word Press template blog

, below which you can see the updated "

tag line"

details displayed.
Need for a change in the title of Web templates
One may wonder why there is a change required to be made in the web blog title and tag line. The reason is simple to create an identity for a webpage but they value a lot while being recognized when searched for. According to Search Engine Optimization it all matters to meet the need for keyword density on optimization that works to find out the page ranking when a website is being evaluated. It's quite common that when ever a webpage is created they are to be provided with a name to call for; it also holds a technical value.
When a keyword is being searched for the web spiders perform a quick analysis on the web checking out the perfect match in its database templates for WordPress. Which means it looks out for more repetition of keywords in web sites based on which the site is being ranked fulfilling all the basic criteria of information stuff. It is proven that keywords present in the web blog title, tag lines, article titles, sub title tags and normal repetition inside the article content plays a major role along with the other factors of unique content that follows a standard to get ranked well in the search engine algorithm.