We are releasing a stylish WordPress Theme for the readers of Stylish Web Designer. This theme has a minimal design but yet it looks stylish. This theme is suitable for those blogs who wants a minimal theme but still they wish to make it little bit stylish. The theme is provided to you under the open source GPL License – this means that you can use it for all of your projects for free and without any restrictions.
Download Style Theme For Free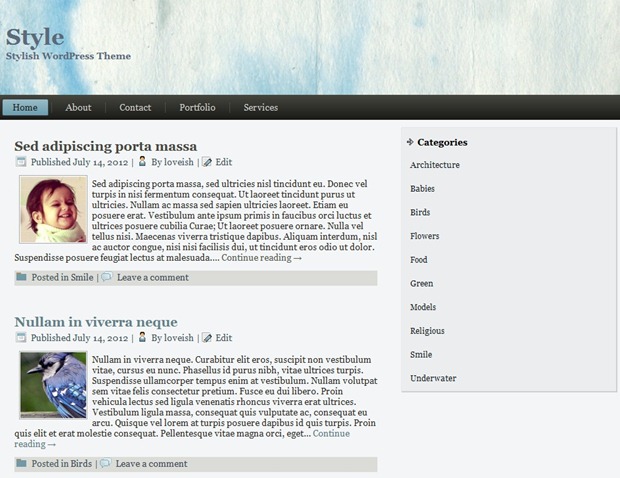 Features
Easy to use, with theme options panel
Support for WordPress post thumbnail function
Fixed Width
Widgetized Sidebar
Clean and Minimal Design
Dropdown menu for categories
SEO friendly
Screenshot
Click on theme for full screen view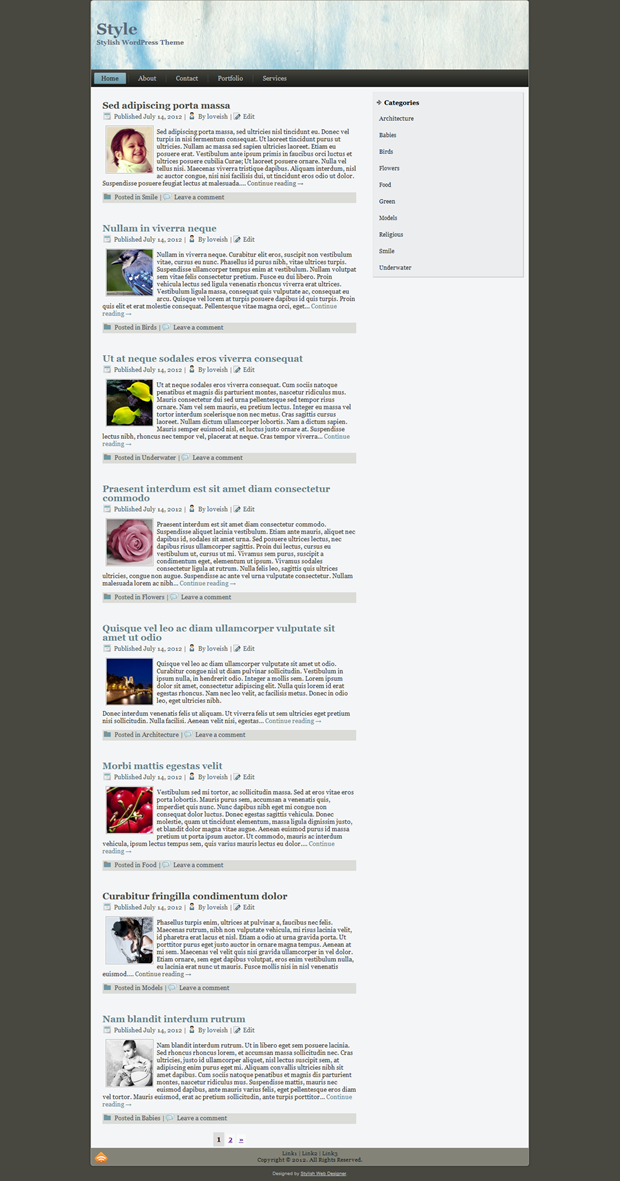 Please do give your feedback after using this theme. Do you have any suggestions about this theme? Feel free to leave a comment here.
Enjoy