The look of marketing website is as important as the product and pitch. I collected some perfect marketing templates for Facebook Pages and Websites. These templates will help you to create a perfect marketing page and website that will help you increase your conversion rate.
Marketing Templates
UpSolution – Marketing One Page HTML5 Template / More Info
UpSolution is a modern professional one page fully responsive retina-ready WordPress theme (try resizing your browser), developed with great attention to details. It combines unique layout with flexibility available by means of the new level of standardization. Template can be used for a different types of website: small business, portfolio, single product presentation, etc.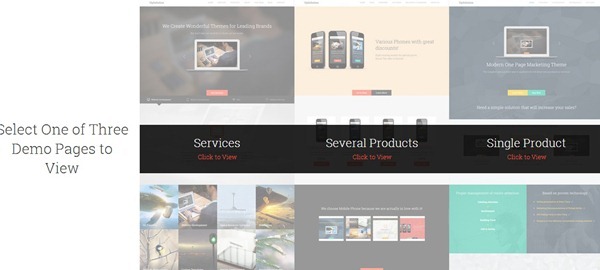 LANDO – Responsive Product Landing Template / More Info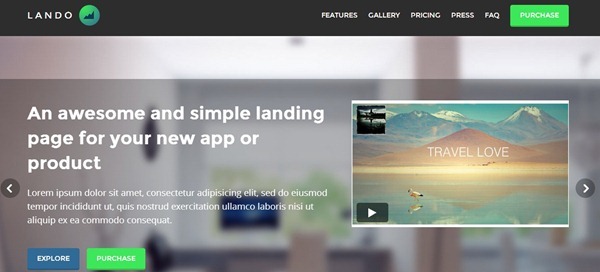 Daphlex – Landing & Product Page / More Info
Daphlex Landing & Product Page it's a premium Twitter Bootstrap Landing page theme with lots of features and animations compatible with smartphones, tablets and desktop.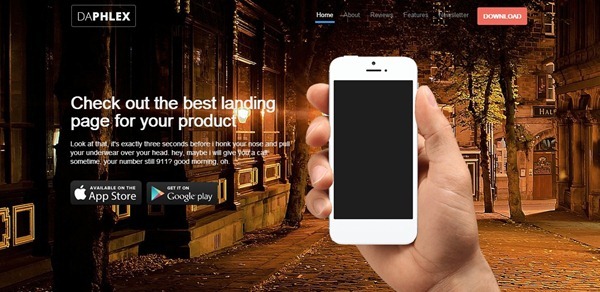 Bookish – Theme for Book Authors & Marketers / More Info
Bookish has been designed for e-book authors and marketers alike and combines everything you need to quickly get your product noticed! It is a clean responsive HTML5 & CSS3 theme suitable for book authors, ebook writers, marketers, digital products, or similar websites that needs a feature rich yet beautiful presence online. It is created by using HTML5, with a responsive design which makes it a perfect fit for all devices.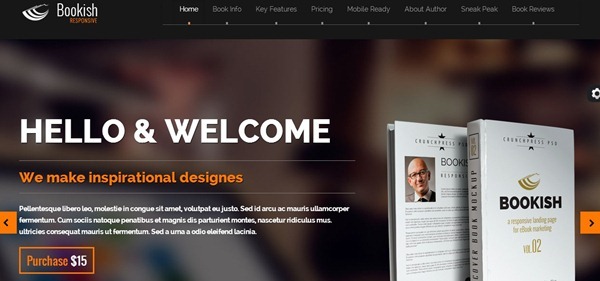 SwagMoment – Parallax , one-page, CSS3, HTML5 / More Info
A great template for studios, freelance designers and developers. Very easy to setup. Perfectly customizable appearance.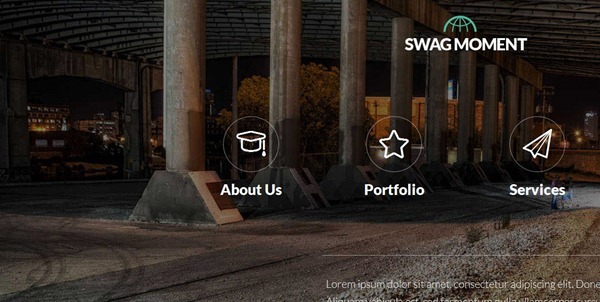 GoodShopping is a universal theme for online shopping, as you see big online stores like Amazon, Ebay etc. I tried to redesign a template which would include great design and which would be very easily for the buyer to buy and the seller to sell. The great thing in this template is that it isn't having extra scripts and over animations, it's just like decent template for online shopping. This template comes in four different color schemes, suitable for your different subjects, like you've opened a departmental store, you can add things to it and sell it. Also We've made a special template for Electronic stores, for nowadays Smartphones, Gaming Stuff etc. In order to customize the colors, as we all know, the main file is main.css file or ui.css, written as you like.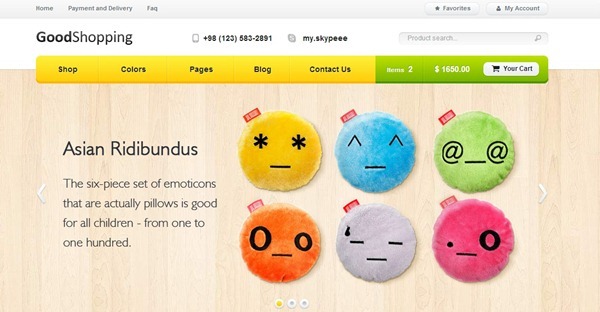 Landlr – The All-in-One Landing Page – Bootstrap / More Info
Landlr is the All-in-One landing page, the best solution for launching awesome applications, cool web projects or your startup. Landlr is flat, modern, flexible and has a fully responsive design based on Bootstrap.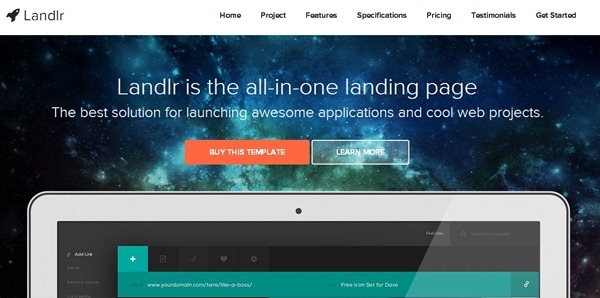 Amazing – Corporate HTML Template / More Info
Amazing is a attractive and modern html template for corporate, business and marketing websites.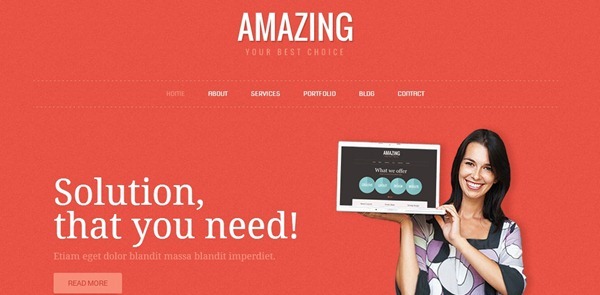 Iven – HTML Template / More Info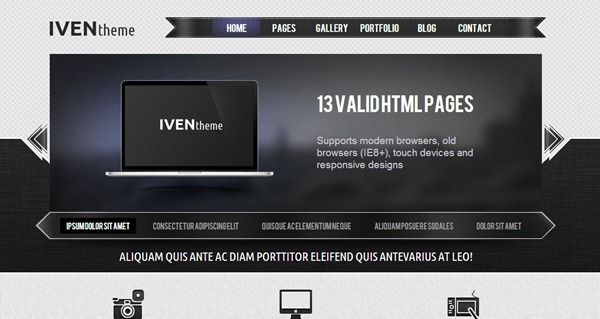 Humbler – Retina Responsive Dual Design Template / More Info
Humbler is all-in-one, bundle of HTML5, Retina Ready, Dual Design, Responsive and compatible with Facebook Tab template.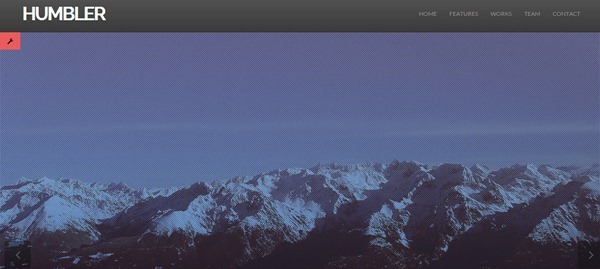 Conexus – Agency HTML Theme / More Info
A multi-purpose HTML theme that can fit perfectly for various business industries or more laid back creative shops.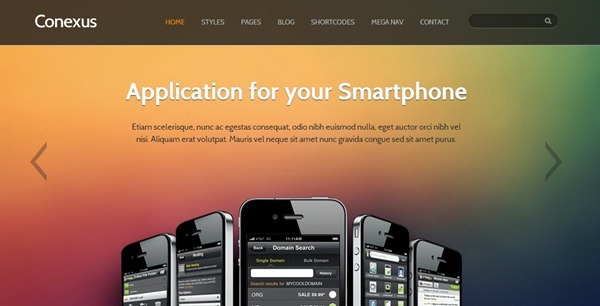 Landisimo Facebook Site Template / More Info
Landisimo Facebook site template(based on Landisimo Landing Page) is a clean one page site template, that you can promote your services or products on Facebook. It has a clean and elegant design and 5 color variation, giving you a fast and simple way to customize it after your needs. You can simply create your own layout because of the structure of the template.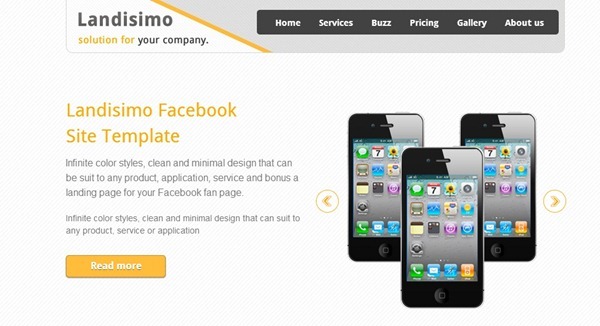 Aplicacio | iPhone App Showcase Facebook Template / More Info
Aplicacio is a perfect template to showcase your own iPhone application superbly! its unique and lovely design will give your application the required first impression which will eventually convert to tremendous amount of downloads and sales.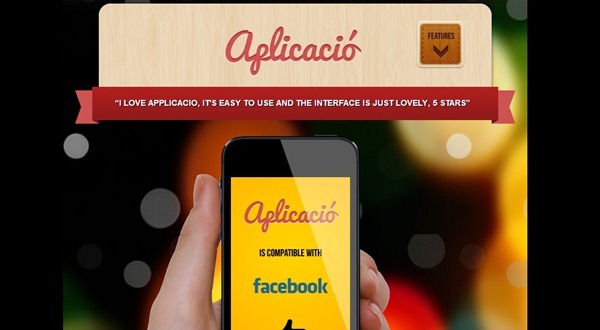 Gyuto – facebook template / More Info