ThemeFuse is giving you a unique opportunity to win one of three different themes WordPress themes as a thank you for reading! By entering the giveaway today, you can win a theme from ThemeFuse. You can choose and download a WordPress theme from ThemeFuse at no cost. Simply enter the contest, and if you win, you will be able to choose and download the WordPress theme that is right for your needs. Sounds amazing right? Well, it is as there will be three different vouchers for download . Simply follow these directions to enter for your chance to win:
How To Enter This Giveaway
Begin by telling us a bit about yourself and your webpage needs. Comment on the post and tell us what you would use the theme for and why.

Then share the information via your social media account on Twitter:Win a free copy of @ThemeFuse #WordPress Theme from @stylishdesigner (RT to Enter).

Like the ThemeFuse page on Facebook with a simple click of the mouse .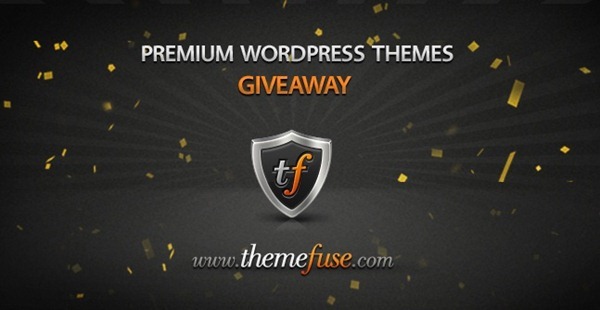 The winner of the contest will be announced just one week from today(i.e. 30th April, 2013) and that means you should stay tuned! Need another reason to participate? ThemeFuse is the leader of the pack when it comes to WordPress themes. They are a top-notch company that offers a wealth of options for you. You can rest assured that you will find anything you want and need when it comes to themes in this genre. The themes from ThemeFuse are stylish and combine grace and design. You will have unique options that can serve your needs and offer advanced coding on the backend to make it easier for you. Literally, you can get everything you need for your blog or website with a ThemeFuse design. The list below includes some of themes from which you can choose that WordPress templates have been created by ThemeFuse.
PixelWhiz – Designer WordPress Theme
If design and creativity are your best options, you can choose these for your page and be sure to get everything that you could ever want and need.
Lifestyle – Magazine WordPress Theme
WordPress themes by ThemeFuse are perfect for the celebrity driven webpage or blog. Even if you are creating a gossip or informational page, the theme can satisfy your needs.
PhotoArtist – Photography WordPress Theme
Photographers can enjoy the opportunities that they have with the WordPress themes for displaying graphic art.
Interakt – Agency WordPress Theme
A modern web presence for agencies, corporate and business firms and last but not least creative studios.
Voyage – Travel WordPress Theme
If you have a webpage or blog that relies on sharing videos and other graphic media in this platform, this option is perfect. It even provides links for your iPhone.
MobilityApp – Mobile WordPress Theme
If you create a smartphone application, consider using a WordPress theme to promote it. This one is perfect in that you can promote your applications and there are links for downloading onto the iPhone, iPad, and even Android devices.
Great options and an easy to enter contest make this giveaway a perfect opportunity for you. Be sure that you sign up today! Remember, the winners of the contest can choose exactly what they want and find a theme that can meet their needs. Be sure to sign up and enter the giveaway to get your chance at this fantastic prize.