The development of the smartphone has led to a revolution in mobile technology, with phone users across the world upgrading to the very latest products on offer. With an enormous potential market with the power to buy at their fingertips, can e-commerce sites translate to a mobile platform?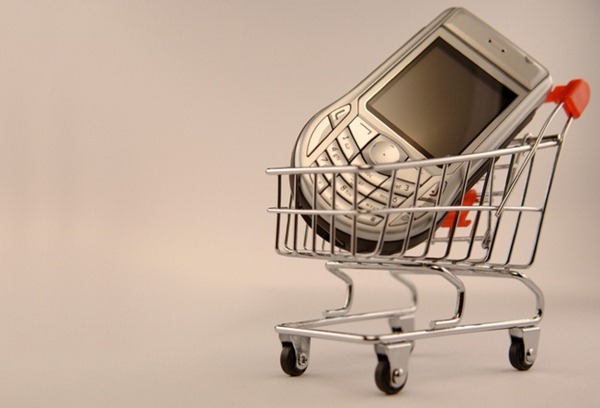 The radical rise in popularity experienced by the smartphone in the last couple of years has opened up an enormous potential market for e-commerce websites, with the move to m-commerce seemingly a natural progression. However, developers are finding the successful combination of mobile technology and the world of ecommerce is not as seamless a transition as initially would have been hoped.
Part of the problem developers are experiencing is seemingly down to the perceived use of mobile applications. Consumers are now au fait with ecommerce websites and perfectly happy to spend their money on their PC, however, there seems to be a reluctance to replicate this behavior on a mobile device. With this in mind, what can you do to give your smartphone m-commerce site every chance of success?
People need to know your mobile phone exists
If potential customers are unaware you have a mobile version of your ecommerce site then you're fighting a losing battle from the off. Make sure a link to your ecommerce site clearly links to and advertises your m-commerce site. It is important to detect when visitors are accessing your site through a mobile phone so you can automatically redirect them to the mobile version of your site. In relation to this, it is important that the link to the mobile version of your site is easy to remember, ensuring customers can find their way directly.
Don't be thrown off kilter by dropped internet connections
Mobile internet connections are far more unstable than a fixed connection. The connection can be frequently lost if you are in a low signal area for example or you're on a train which travels through a tunnel. The thought of losing internet connection whilst using m-commerce sites makes many customers nervous, leaving many to wonder whether their transaction has been completed or all the data they've entered thus far has been lost.
There are few things as frustrating as typing on a phone
Smartphones aren't really all that smart, because however you look at it, they're still a nightmare to type on. This is something that can't really be avoided, even smartphones with built in keyboards do not provide a viable solution. We know from completing transactions on ecommerce websites that quite a lot of information is usually required. To keep customers interested in an m-commerce transaction you should draw as much information as possible from ecommerce websites. By using the same sign in details and retrieving the same billing and shipping information you will save customers from the vast majority of data entry.
Established e-commerce websites will be left behind if they do not offer a mobile version of their site as smartphone usage continues to increase. By carefully considering the challenges created by m-commerce it is possible to develop a functional and user-friendly mobile channel which allows customers to purchase products on the move.