Android has emerged as the most popular mobile platform. One of the main reason for its popularity is its huge app store named Google Play Store. This app store opens the doors of great opportunities for app developers. Having an Android app has become a must thing for every business as Android has large number of users. If you are new to Android app development and need some resources for app development. This post might help you. In this post I am going to compile a list of some of the best App Development Resources to help you build great Android Apps.
You might also like :
5 Reasons Why You Should Create a Dedicated Mobile Website
10 Best Mobile Web Development Frameworks
Android Game Development – Way to Entertainment
10 Excellent Tutorials To Help You Create Your Own iPhone App
40 Must See Android Development Tutorials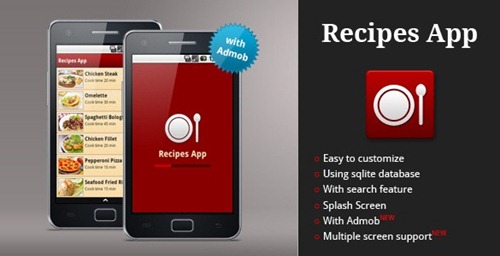 Recipes App is an application under Android platform which can be used to create application about food recipes. If you are a chef or have hobby in cooking then this app is perfect for you. you can create your own application about any food recipes and monetize or share it to the market. with basic knowledge of Android development and only few customization you can easily build your own recipes application.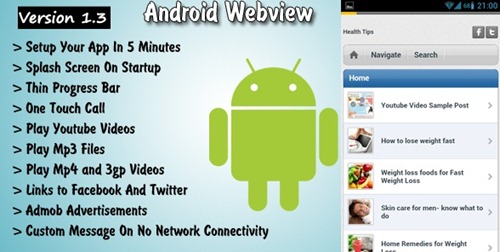 A perfect webview android app with almost all main features included, this app never reveals your website url to your users.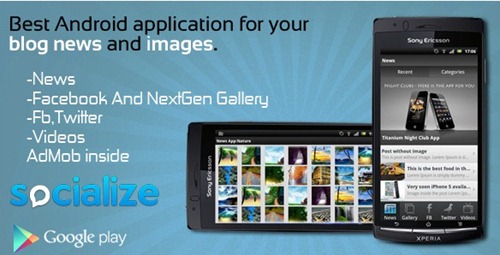 News App is Native Android Application that is easy to to configure to display your blog news, images and youtube videos. It also can monetize your blog with build in AdMob Ads.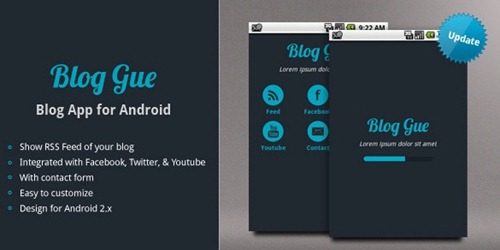 Blog Gue is a blog application for Android. It will show RSS feed of your blog, Facebook page, Twitter, Youtube Channel, and contact form. It is easy to setup, just insert urls of them and change some images, and this app will be ready to use.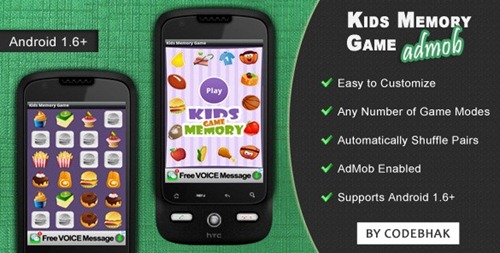 Kids Memory Game is an Android game application. This application lets you to create different memory match games with unlimited number of game modes. You can create memory games like fruits memory game, cars memory game, foods memory game, and more.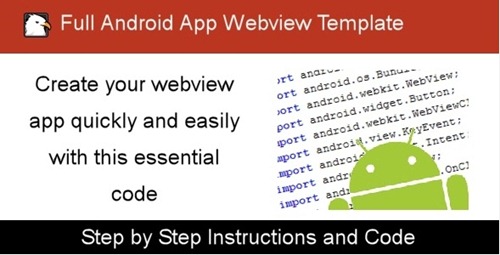 There are lots of ways to code Android Apps, but using a webview, meaning that you host the files it shows on your webserver, has a lot of advantages, particularly for the beginner. Firstly, it's really quick and doesn't rely on complex coding skills. Secondly, because you host the files on your normal web hosting server, you can change the content as often as you like.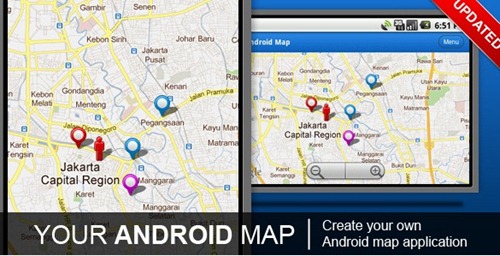 Your Android Map is an application template that you can use to create your own map application for local place under android platform. You can easily customize and add data to this application.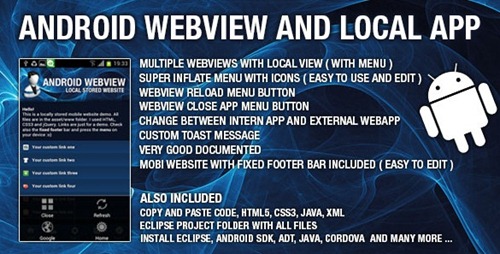 This item is especially for beginners. Complete Android SDK , Java JDK , Android ADT and Eclipse install walktrough with screenshots. There is a Native App inside and a Web App in the bundle. You can easily edit it with any HTML or Text Editor, just like a normal website. Build native Apps with multiple Webiews, Multiple Menus, Toast Messages and Progressbar with ease.