jQuery Plugins are really useful for web designers. A jQuery Plugin helps designers to add dynamic effects, galleries, forms to their websites without writing much coding. In this article I collected some of the best jQuery Plugins from the month of November 2014. Do share this article with your friends to help us spread the word. Enjoy!
jQuery Plugins
Cloud Slider – Responsive jQuery Slider Plugin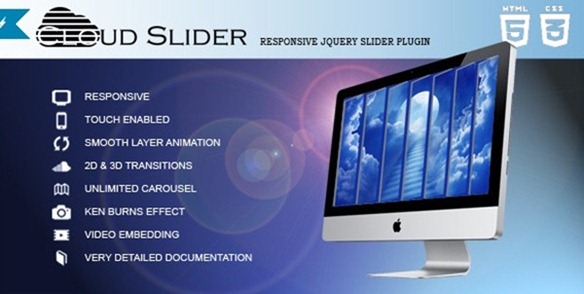 Cloud Slider is a responsive jQuery slider plugin. It supports many features like: fully responsive,touch enabled, smooth layered animation, 2d & 3d transitions, 18 easily customizable built-in skins,unlimited 2d & 3d carousels and category carousel(multi carousel in a slider), ken-burns effect, video embedding and powerful APIs.
Rcw forms – Flat, flexible form framework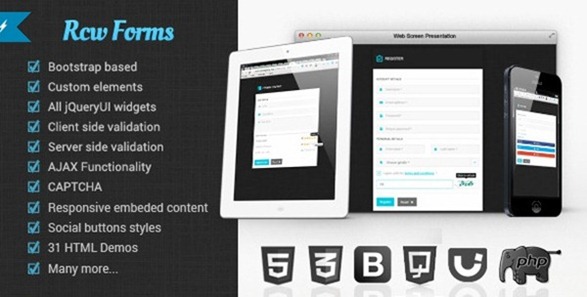 RCW forms is a set of form elements build with the help of various frameworks and libraries, that gives you the necessary tools to create any type of web form.
HTML5 Multimedia Background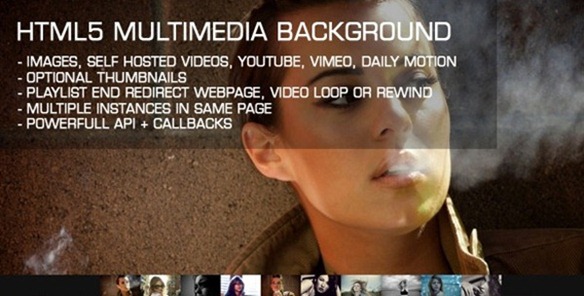 PatternLock for the Web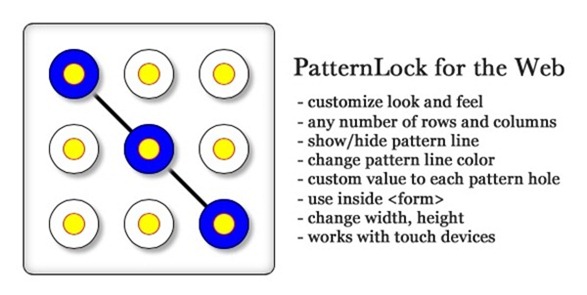 PatterLock jQuery plugin is similar to pattern lock that we can find on our cell phones. It allows you to make use of pattern as a password generator or password itself. This plugin is highly customizable, with its style documentation you can create your own personalized pattern lock. It is also touch friendly allowing you to use it on touch devices. It gracefully degrades its functionality based on devices or browsers.
AMY Slider – jQuery Plugin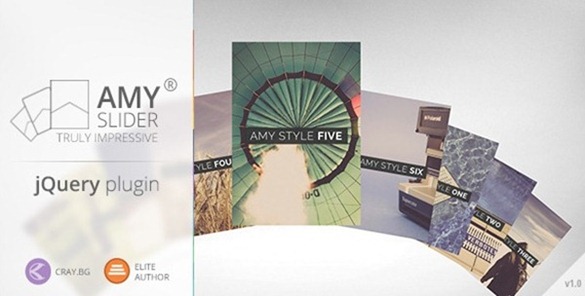 Looking for a truly impressive slider / carouser for your site or app? Hands on AMY Slider jQuery plugin. This is a sleek and very unique slider, applicable to every site / app. It will make your content memorable. You can place anything inside and AMY Slider will do the rest. Embed video and audio players, images and all kind of widgets. It is extremely flexible in terms of adjustments and easy to work with. It comes with 7 different tile styles with unlimited color and lots of customization options.
User Generator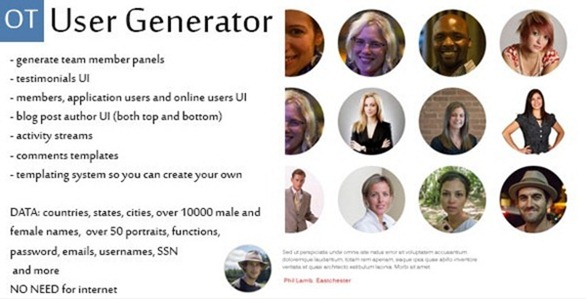 No more creating user avatars, team member panels, testimonials and social activity controls with fake data. User generator creates all this for you and more.
jQuery HTML5 Scratch Card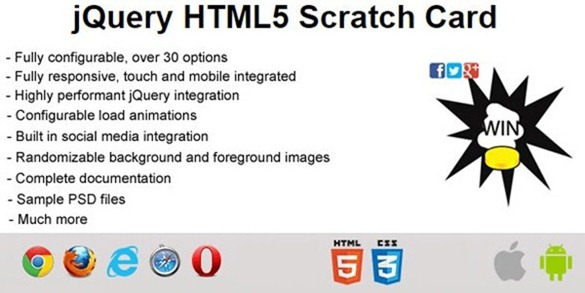 jQuery HTML5 Scratch Card is a jQuery plugin designed to provide interactive scratch card functionality on your website. jQuery HTML5 Scratch Card utilises the latest in HTML5 and CSS3 technology to provide users an unsurpassed scratch card experience. jQuery HTML5 Scratch Card can be used as a promotional tool, for advertising or even as a mini-game the possibilities are endless.
Magic Edge – Pure JavaScript Background Remover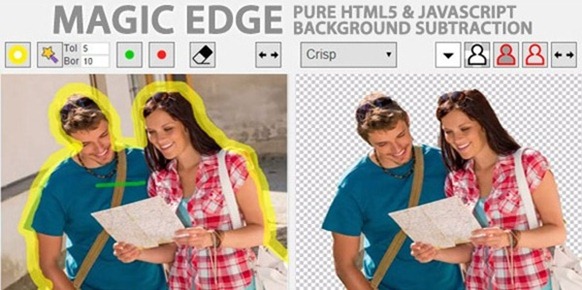 Glossary Engine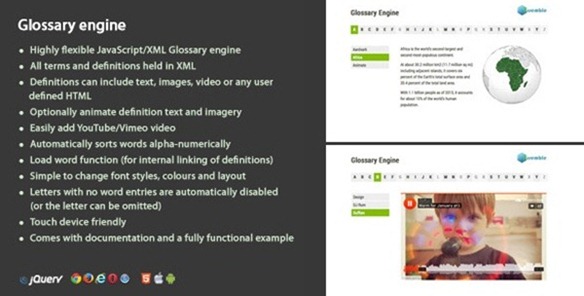 REVIEWER – Rating and Review Wizard HTML Template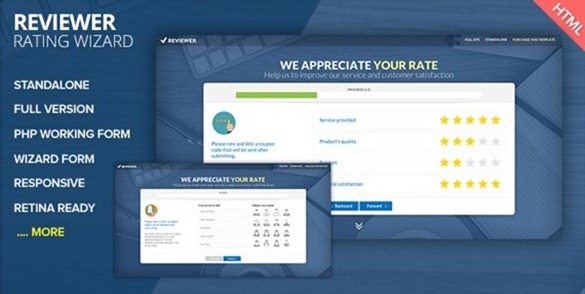 REVIEWER is an HTML5/CSS3 review wizard system with progress bar that send the result to your email and summary/thank you email to the user who fill the form. It's responsive, can be used of other types of forms. You can add how many steps you need. It comes with a standalone version and a full version with more features.
PayNow! – jQuery PayPal Plugin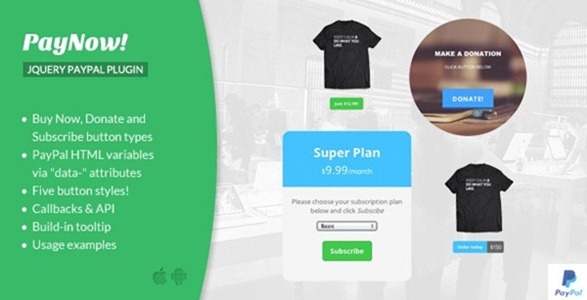 Whether you're selling goods or collecting donations, with PayNow! plugin you can quickly add stylishPayPal payment buttons to your website for instant and secure payments. Plugin supports following types of payment buttons – "Buy Now", "Donate" and "Subscribe" and provides five different button styles for your creativity!
Dynamic Select jQuery Plugin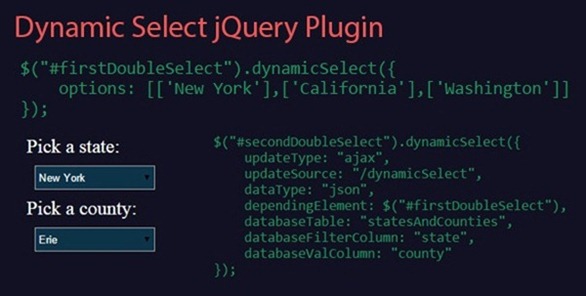 Dynamic Select jQuery Plugin allows easy creation of select elements with data loaded from a database or json data. The plugin allows for "chaining" of select elements, dynamically updating and filtering the element's available choices based upon the linked element's value.
Online Product Customizer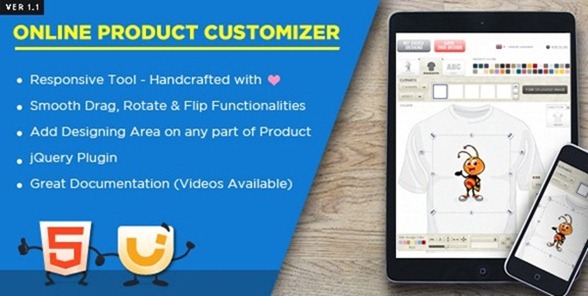 JustClock jQuery Plugin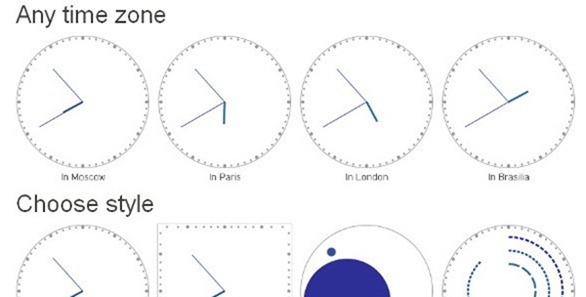 JustClock jquery plugin based on SVG raphael,js library allows users to create different analog clocks. Users can change style, size and color of clocks, set any time zone and more and more. Full list of options: – time zone – type – turn off seconds hand – color of seconds, minutes and hours hands – background – rim color and width – number of divides.
Premier – Responsive Slider + Slider Builder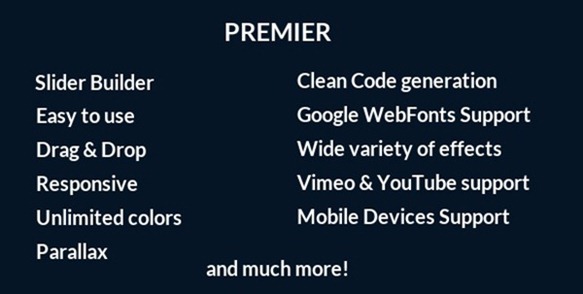 Pagli – Bootstrap Accordion Collapse Form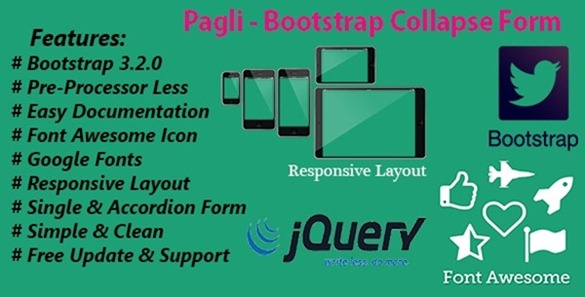 Pagli is the Bootstrap Collapse Form. It is fully responsive Login and Register form.
Ccase jQuery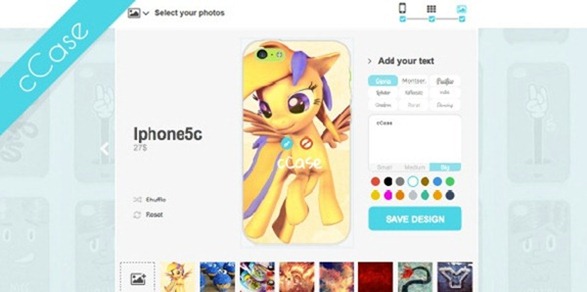 cCase JQUERY offer online product customization to your customers, whether Phone cover,T-shirt, caps, cards, banners and many other products, giving them the opportunity to choose images, text, put in various forms.
Hubeleke jQuery Circle Rotate Menu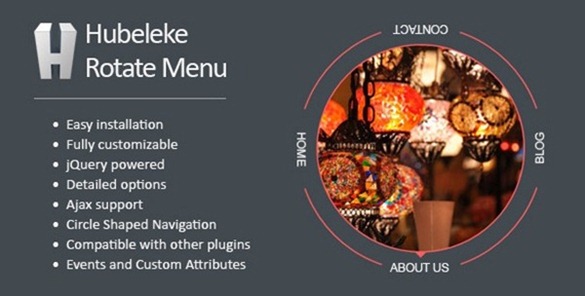 Hubeleke jQuery Rotate Menu is a circle shaped menu that rotates and retrives its content on click. The plugin generates circle shape with CSS3 properties. That's because only modern browsers will support it. When you click on a menu item, the menu will rotate until the clicked menu item reaches to the bottom. Meanwhile its content will be shown/loaded in the content wrapper with an animation.
Enliven' em Premium Add-on: Web Promotional Icons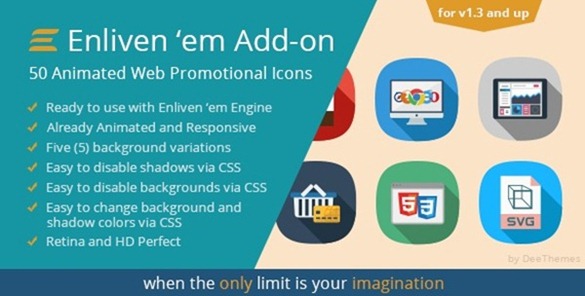 Soon – Animated Responsive Countdowns, jQ Support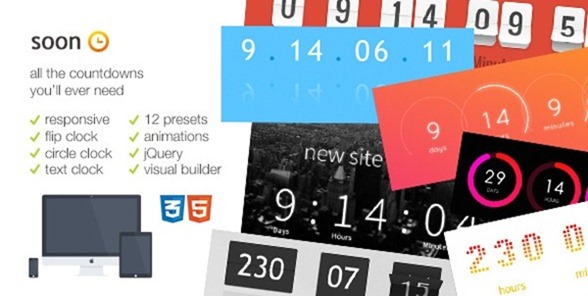 Soon is mobile friendly and responsive. It's compatible with jQuery but you can use it without just as well. The package contains the original source files, so if you're tech savvy you can tweak it to your own liking.