jQuery is a great way of adding elements and dynamic effects to a website. With the use of jQuery plugins you can add almost anything to your website. This post is all about shopping cart plugins. In this post I collected some of the best and highly useful jQuery Shopping Cart plugins for your Ecommerce website. Shopping Cart is the most important part of an online store. I hope you will find all these plugins useful for your website.
You might also like
jQuery Shopping Cart Plugins
NekoCart – CSV-based jQuery Shopping Cart
ekoCart is a fully customizable shopping cart made only with jQuery. No PHP is needed on your server! The main feature is the CSV based product list, that allows you to easily manage your shop and product options… No coding skills needed! Default payment method is PayPal.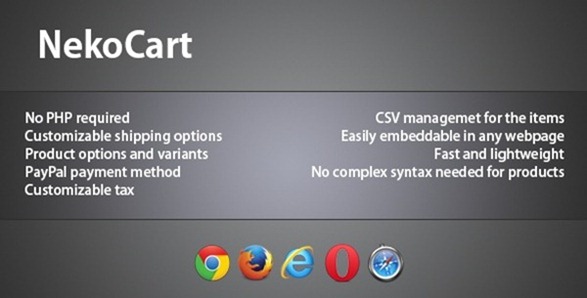 Bootstrap JQuery Paypal Shopping Cart
Easy to use Bootstrap – JQuery based shopping cart. Configure your inventory and store meta data in a simple structured JSON file. The shopping cart uses Paypal embedded payment. Unlimited categories and products attributes.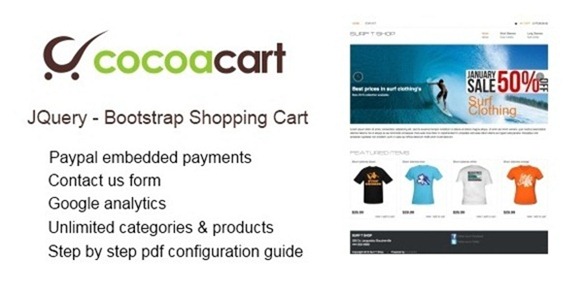 jQuery Interactive Shopping Cart
This is a smart interactive Shopping Cart jQuery plugin based on Bootstrap framework.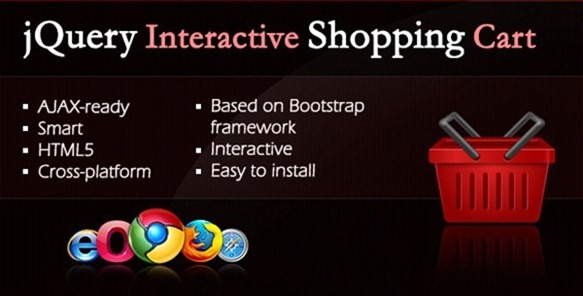 JQuery XML Store Shop
This is easy to use fully XML Driven Store / Shop / Shopping Cart built using JQuery & Twitter Bootstrap Framework .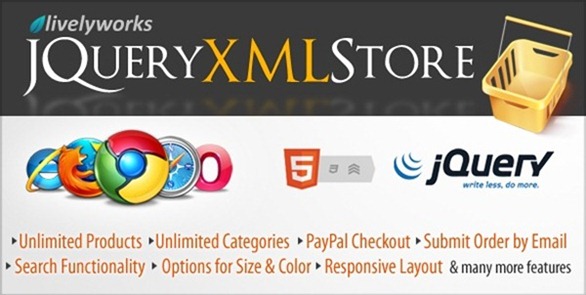 PayPal Shopping Cart
PayPalShop – nice looking, ready to use PayPal shopping cart made with jQuery. It's fast and lightweight as it does not require database or server scripts to work. Your customers can purchase multiple items and pay quickly with paypal for everything at once.