This tutorial is about giving the sepia look effect to your photographs in Adobe Photoshop. There are various ways to give this effect and I hope I am telling you about the technique you didn't know before. Lets start the tutorial.
Source Image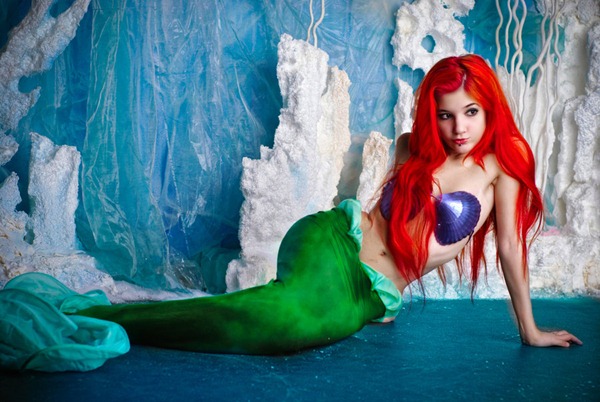 Final Image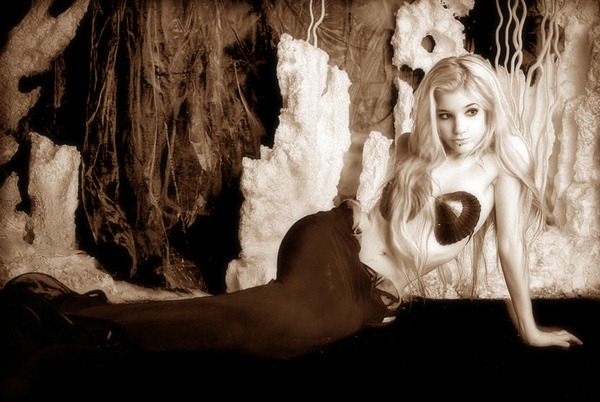 Step 1
First open your image in Photoshop. I am using the stock image of Little Mermaid Ariel from Deviantart. Now make the new adjustment layer with following settings.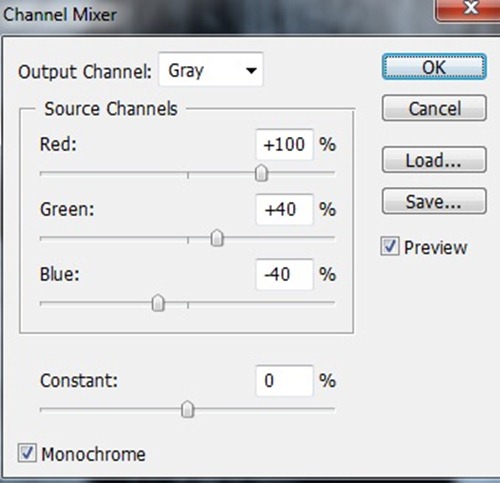 Now your photograph will look something like this.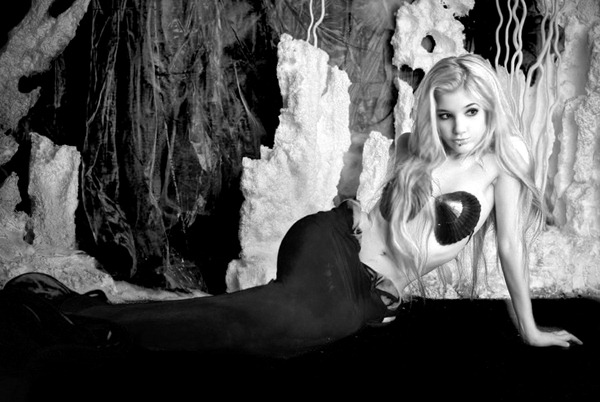 Now flattern the image and open the color balance box and fill it with the following settings.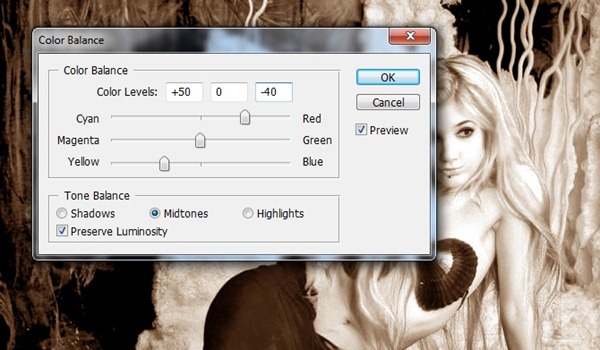 Now create a duplicate image of the background image and make it blur by clicking on Filters> Blur > Gaussian Blur. Use the radius 5.5.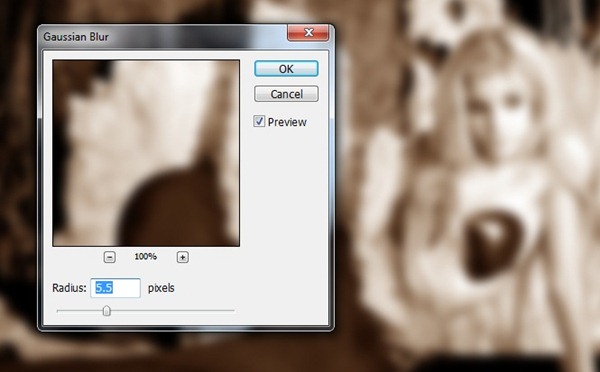 Now set the layer style as shown in screenshot below.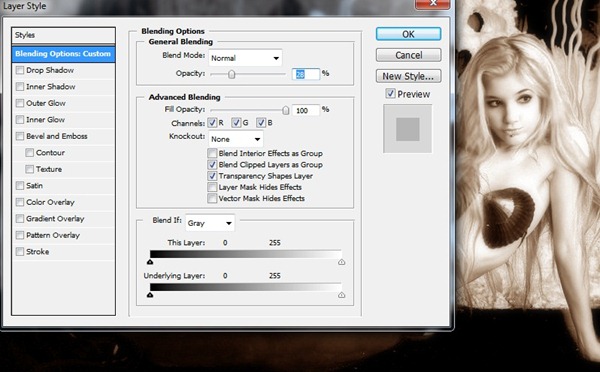 Now Flattern the image and your sepia effect look is ready.