Open source applications are one of the greatest trends in technology. There are many open source versions of every application available these days.
Cenon is a graphics tool that offers you a wide variety of dimensions and new possibilities in the world of graphics. Cenon is free software that can make you comfortable and you can work from home or any other place. It is actually build on a modular graphic core.
Now you can use GIMP shop if you are an addict of Photoshop.You can comfortably manipulate your images. It is a free or open source application, through which you can manipulate your GIMP images.It provides with the long list of customization and many features are available on it. A few of them are different types of brushes, filters and plug ins etc.The best part of GIMP shop is that it


supports other applications, if they are integrated in to it.Mostly people who use windows packages can use this application as it works in a simple manner and with mass customization.
If you find any difficulty then you can use its tutorials , which will make its interface more familiar to you.
Now you can over lap pictures and assemble your photographs with the help of Hugin. Not just that, it provides much more than that.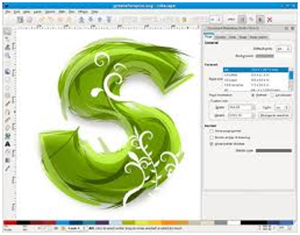 It is one of the most dynamic open source graphics editors. It is use to edit vector graphics. You can use multiple formats and can use multiple standards f file formats. It also provides a platform for community interaction. You can share your notes, images, ideas and much more. Thus now you can enjoy community oriented development.
This helps you in creating DVD or CD covers and boxes quickly and more efficiently. You can bring your ideas in to reality by just a few mouse clicks.
Ktoon
KToon main focus is on cartoon industry. It helps in creating 2D animation designs. This application covers multiple programming languages under a license.
MyPaint
It supports the sensitive graphics tablets. Mypaint comes up with a wide variety of brush collection. It gives the pleasure on the tablet that what is speed or pressure of your fingers. However the canvas size is unlimited but it does not support the layers.
OpenOffice Draw
Draw is another dynamic open source application that gives you tools to create diagrams and graphics. You can use any style or graphics and show your creativity through your finger tips. You can manipulate your objects in different controls, through 3D, cubes, rings or cubes they are many other variations available too. You can group your images, edit them or show effects or transparent it etc. Hence it provides bundles of options available to you right in front of your screen.
You can also make flow charts, organization charts and links between them. You can make complex plans over DRAW too. It helps you creating smartly your dimension lines. You can save your images in different formats available and open and link them in multiple files. You can use your picture gallery to keep on adding in your new art. It also provides the opportunity of importing other file formats in your art gallery to edit your images.
Hence there are many open source applications that potential users can have according to their needs. There are many web sites that provides open source soft ware's that help potential users to work on them according to their demands and they offers a wide variety of customization to work with.