This post features modern WordPress Ecommerce Themes. Online Stores are increasing at a rapid rate. More and more people trying to bring their business online. To make the work of web designers easy I collected these WordPress Ecommerce templates at one place. You just need to pick the right kind of template for your online store. And your store will be up in few minutes.
WordPress Ecommerce Themes
IDStore – Responsive Multi-Purpose Ecommerce Theme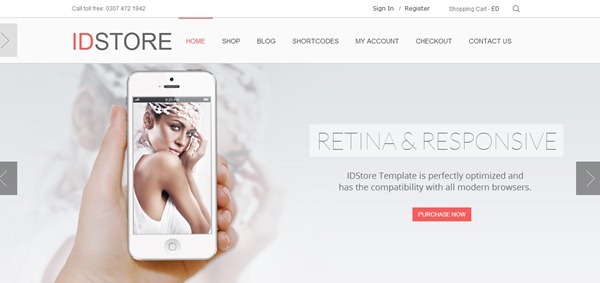 Responsive Multi-Purpose Ecommerce Theme – is a professionally developed, high-quality, functional template for the sites working on WordPress. You may admire image gallery, blog posts and all the other peculiarities available with WordPress.
MJ Simple – Responsive WooCommerce theme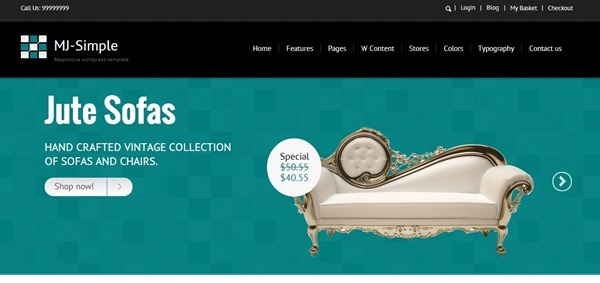 MJ Simple is a Clean and Classic Style WordPress theme based on Woocommerce and Ecwid plugins designed for mobiles, tablets and desktops. It is fully responsive theme, has Eight color variations in style, widget positions , sidebars and Mobile optimized slideshow & Menu.
Justshop – Premium Beautiful WooCommerce Theme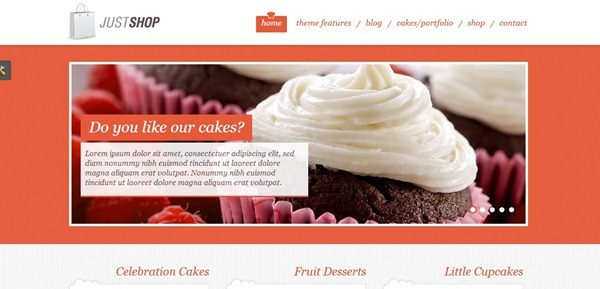 Justshop theme designed and coded to make it easy for end user. Most of things you can control from admin panel. Its also naturally responsive. That means it fits to width of available device. The Shop pages are styled for 2,3,4,5 columns so you can decide to have as many column as you want.
Circolare – Multi-Use WooCommerce Theme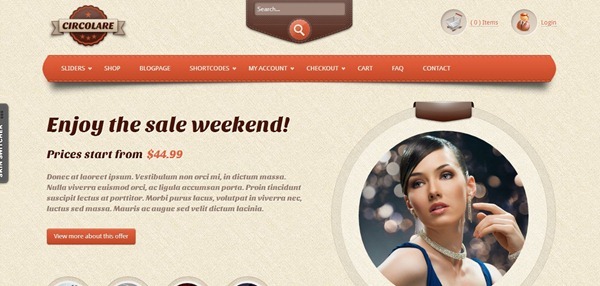 Circolare is a WooCommerce Theme for your Online Product Store.
Motive – Responsive eCommerce WordPress Theme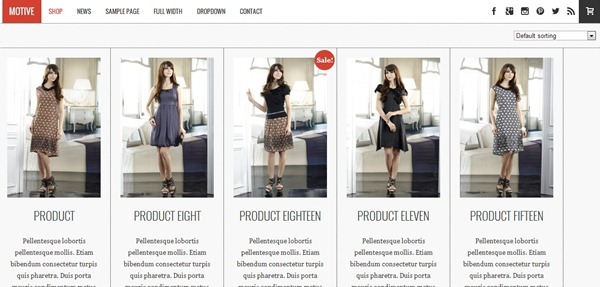 Motive is a minimal, eCommerce WordPress theme. This theme is compatible with the popular WooCommerce plugin.
Diamond — Responsive WooCommerce Theme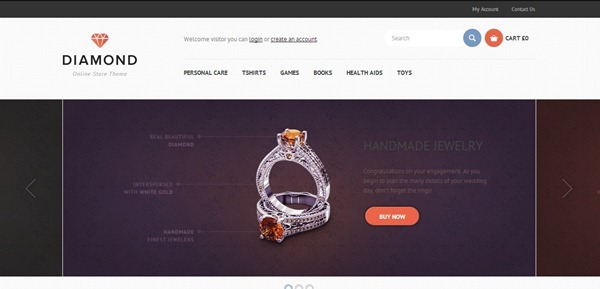 Diamond is the WordPress template, which is made in a modern style. Keeping pace with the times we offer a truly high-quality solution. Combined with a thoughtful and carefully elaborated design, Diamond will leave no one to be indifferent. Using this theme you can not only increase conversions quality and number of positive reviews but also make a pretty good surprise to your customers.
Rebecca – Premium Responsive WooCommerce theme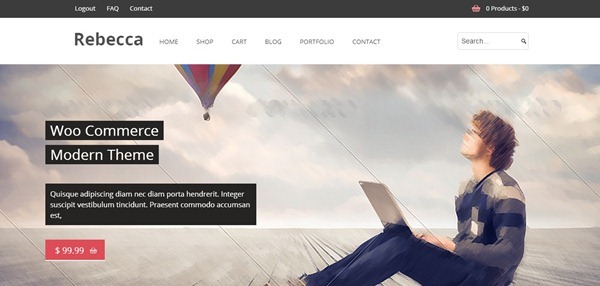 Rebecca Woocommerce Theme is a Responsive Ecommerce wordpress theme. it is loaded with a lot of jQuery features and a great list of layouts you may need for your e-shop and It also is suitable for almost any type of Portfolios, Corporate , blogs including media, reviews, portfolio and even business. The Theme is extremely simple to get up and running, and includes a lot of options allowing for complete customization.
Simpleone-Responsive Multi-Purpose WordPress Theme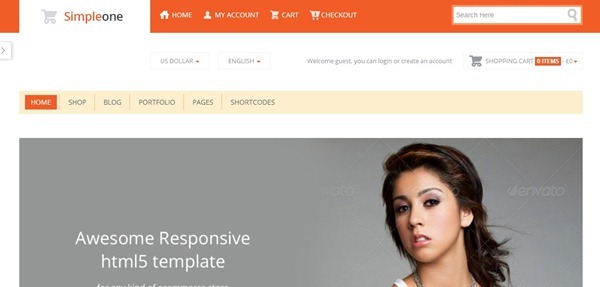 Simpleone is a premium and modern eCommerce WordPress theme for multiple purposes. Based on great WooCommerce plugin can be very powerful tool for your new Web Shop. Simpleone is fully responsive design Based On Bootstrap, Html5 & CSS3, supported with one of the most powerful WordPress Custom Framework.
PrimaShop – Clean WooCommerce WordPress Theme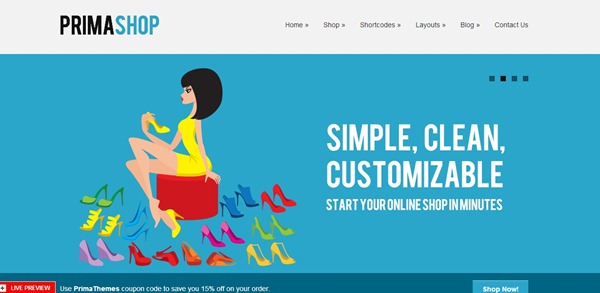 Primashop is a neat and clean WooCommerce WordPress Theme. It comes with a lot of options which lets users customize theme in many ways.
Room 09 Shop – Multi-Purpose e-Commerce Theme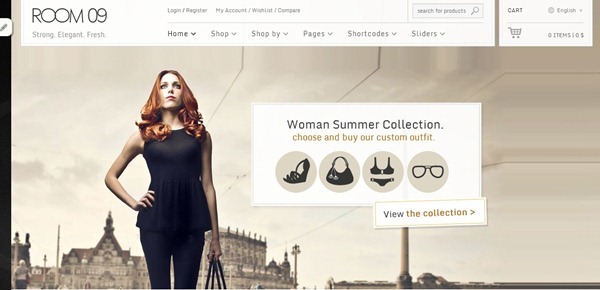 Room 09 is a clean and easy to customize Woo Commerce theme. This WordPress template is one of the most powerful and flexible templates at WordPress store and include a lot of premium features and woo commerce extensions for a value of 360$, like the Gravity form plugin, the Wishlist and the compare products features, the product enquiry form (to use the theme like a catalog, without the cart) and the great ajax layered filter.