404 Error Page is as important as the other pages of a website. A 404 Error The 404 or Not Found error message is a HTTP standard response code indicating that the client was able to communicate with the server, but the server could not find what was requested. In this article I collected some really creative 404 Error Page Templates. These pages will give a fresh look to your website when it will have a 404 error. Do share this article with your friends to help us grow.
You might also like
404 Page Templates
404 Error Page – Lost in the Jungle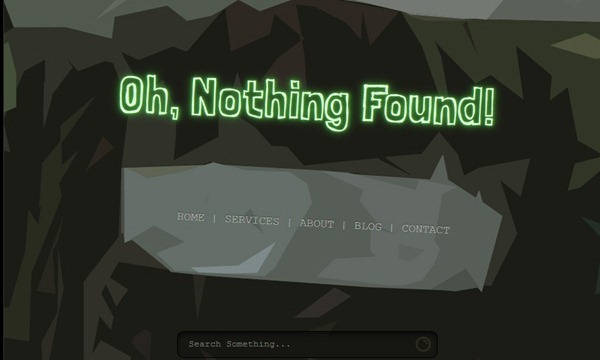 It's a creative and funky 404 error page, suitable for every website.
BluBird – 404 Error Page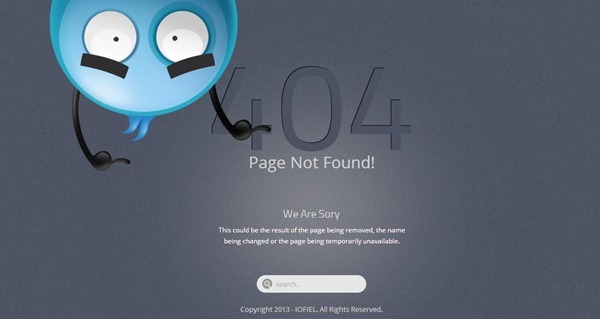 Animated Search Box Simple Design Easy to use CSS3 Animations Html5 Valid CSS Valid.
UFO 404 – Animated 404 Page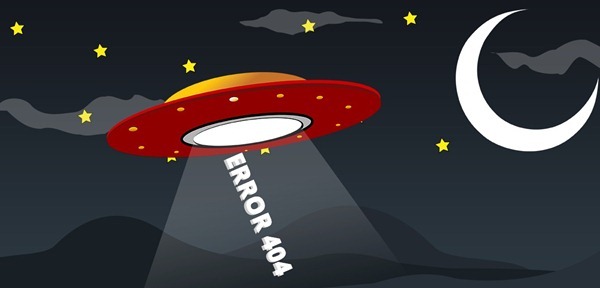 Animated 404 Error Page for your website.
The Lost Ship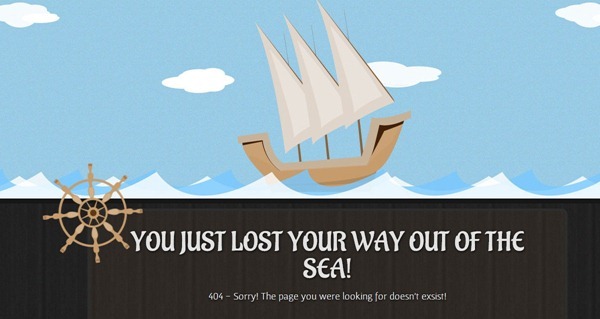 "The Lost Ship" is simple, animated, creative and unique 404 error page.
Lost in Night Animated 404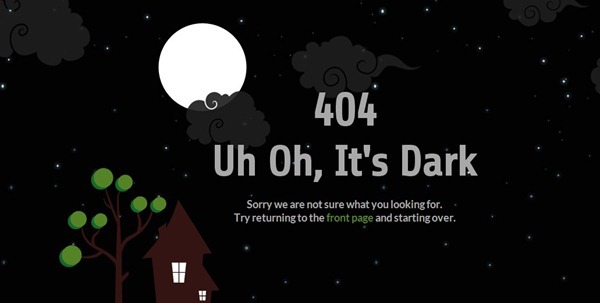 Error page 404 with animated background. It's night and it's dark. Design is layered so you can add more or remove or change positions.
Error – Responsive Error Page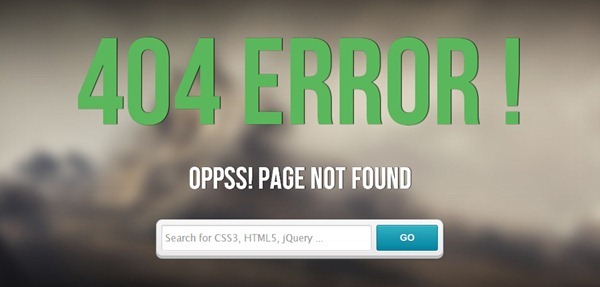 Error is a responsive Error Page html template. This can be used for companies that are error page or page not found online with their business or any other site. This template has 10 variations of color style and use a search form to find information in your site after that.
Boxxy 404 Page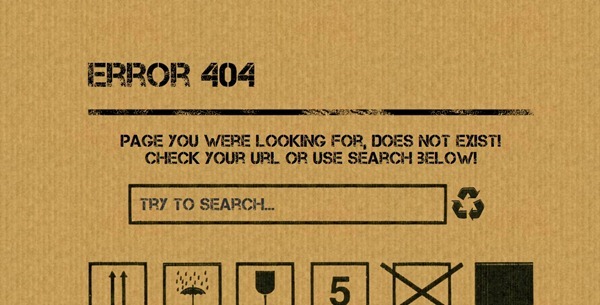 Boxxy is simple and nice looking error page in style of cardboard box. Easy to customize (text, error, links). You will be able to search and go to some links.
404!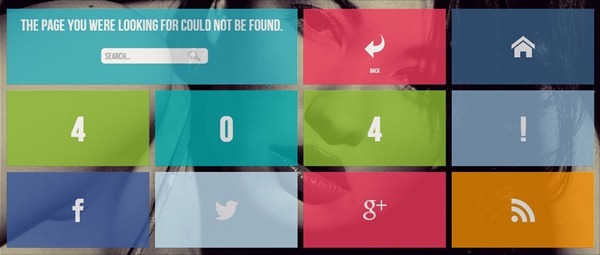 A windows 8 / metro style 404 error page.
Badgy Error Page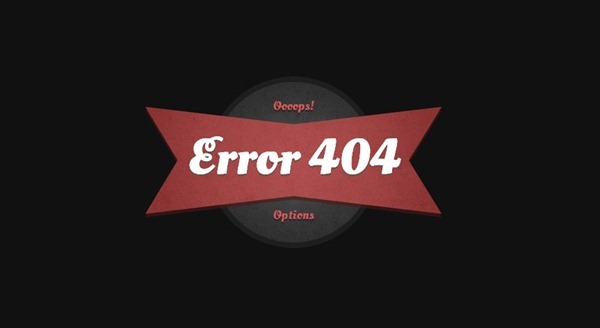 Badgy is simple and nice looking error page with CSS3 effects. You will be able to search and go to some links.
Standing Owl Not Found Animated Page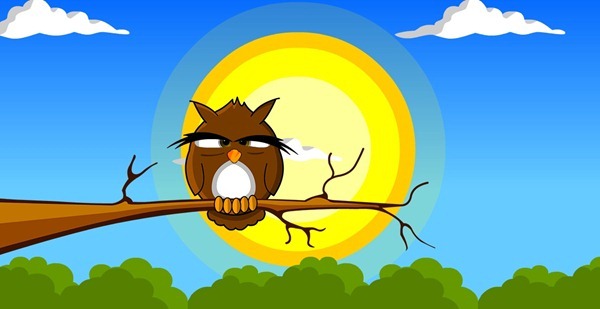 Modern animated 404 page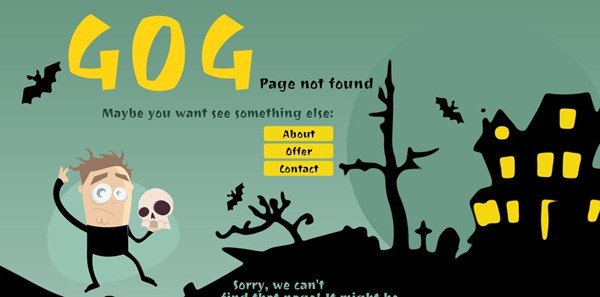 Beautiful 404 Error Page with modern animated background and beautiful graphics.
Evolve 404 – Error Pages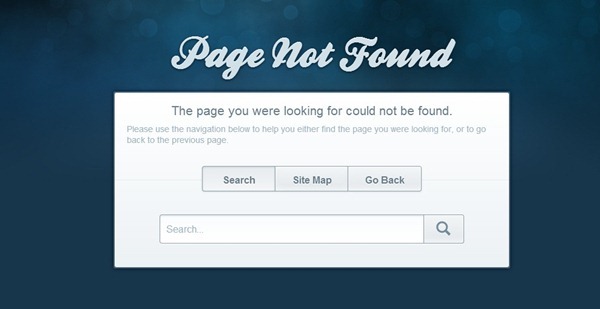 Elegant and interactive 404 error pages with beautiful color schemes, backgrounds.
Bara – Error Template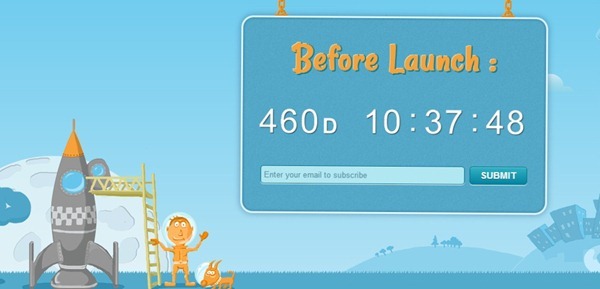 Bara is an 404 error template but can be used also for 401, 403, 500 and 503 errors. This is an HTML but can be fitted in WordPress too, soon I will add an WordPress plugin if you will request it.
Lost In Sky 404 page Error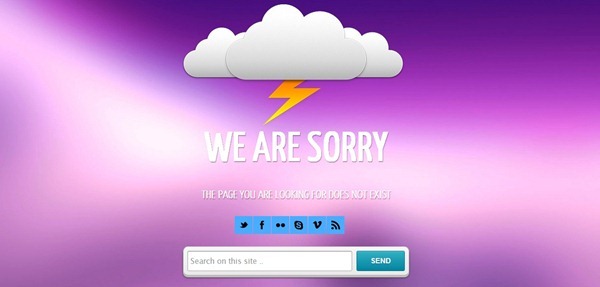 Simple 404 Page with search bar and a single button to homepage.
Calypso – Responsive HTML Error Page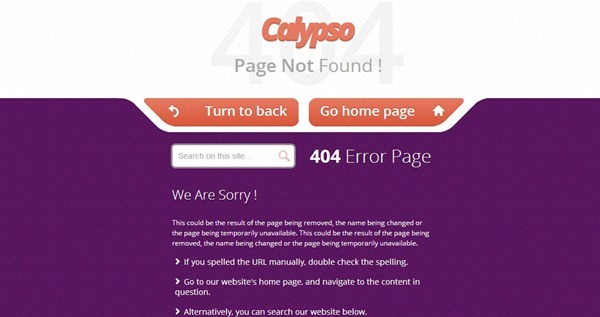 Calypso is responsive html error page. Full Fireworks PNG and full Photoshop PSD layered files are included.
Planetary – Premium Error Page Template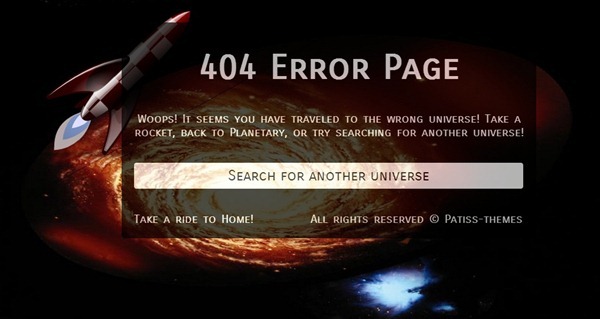 Planetary is Error page which will fit excellent for all type of websites, cause it includes flying background items (more flash in your website), and also fixed changeable background image, which is replaceable as you want.
Wizm 404 – Responsive error template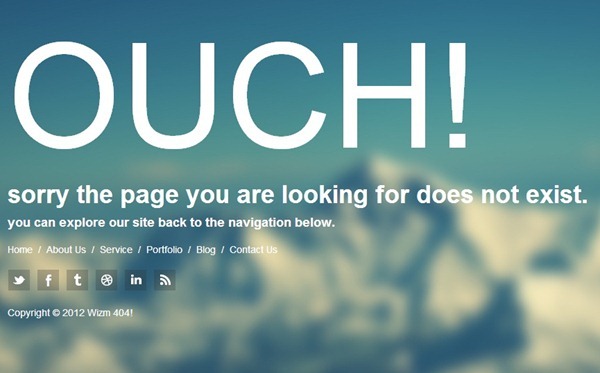 Wizm 404 – Responsive error template for you. Can be used for companies, individuals, and professionals. With full screen background.
Creatica – Error 404 Template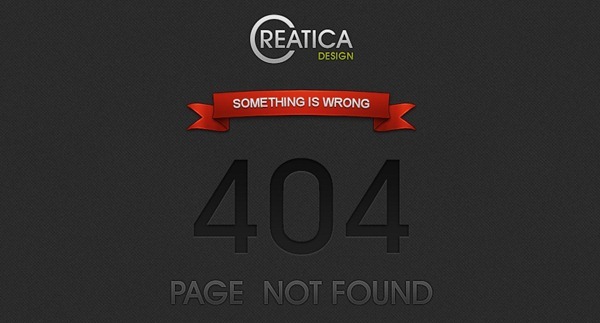 Creatica error page is a clean and modern error page theme built with HTML5 and CSS3.
404 Error Screen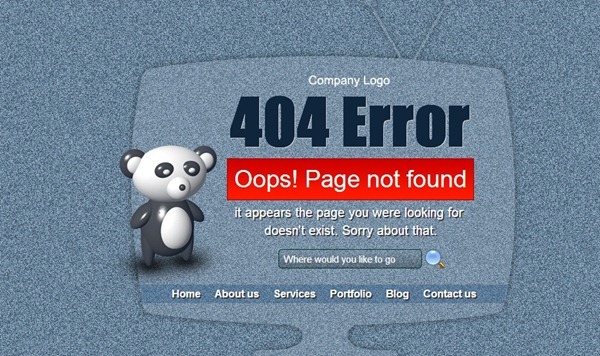 Here is a simple, nice way of representing 404 error page. It is designed in the form of a TV Screen with 404 Bold written and has clean fonts being used to write the rest of the content.
No Signal 404 Error Page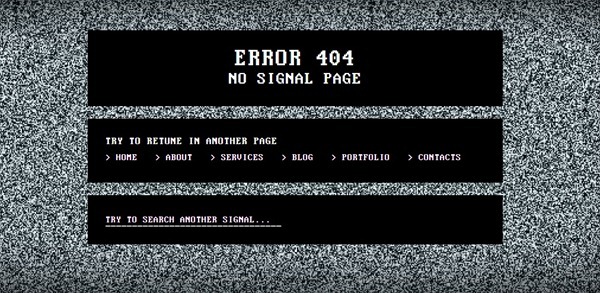 "No Signal" is an unique error page that conveys a feeling of nostalgia. It aims to prevent users the frustration of getting to a website error and it's a good starting point to get to other pages thanks to a quick menu and a themed search field.
A Timely Error – Animated Clock Error Pack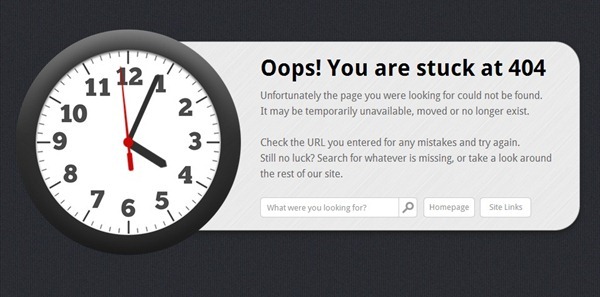 A simple error page pack, containing 401, 403, 404, 500 and 503 pages – designed to make your user's experience of an error friendly – encouraging them to stay on your site.
Cerberus – Premium, handmade 404 HTML Template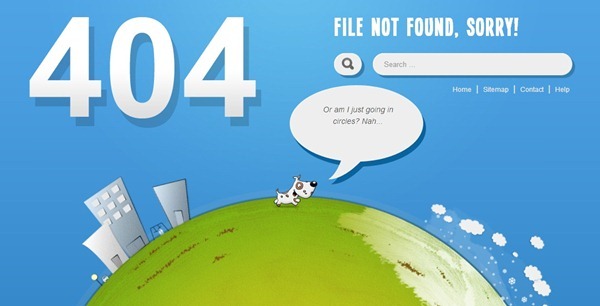 erberus, unlike its name implies, is a cute, yet premium and stylish 404 error page for your website
Rocket – 404 Error Page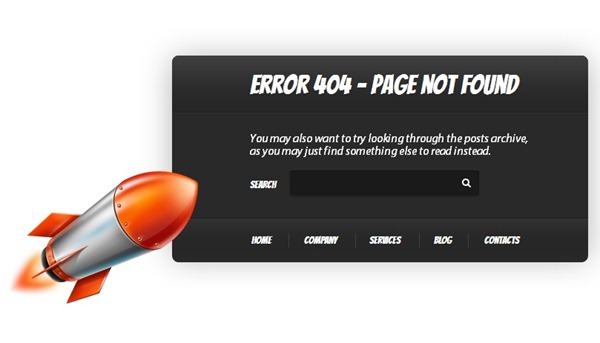 Simple, cosmic and original 404 page. Package includes: Organized PSD files, HTML , CSS and JS template files, Help file.
404 – Error Pages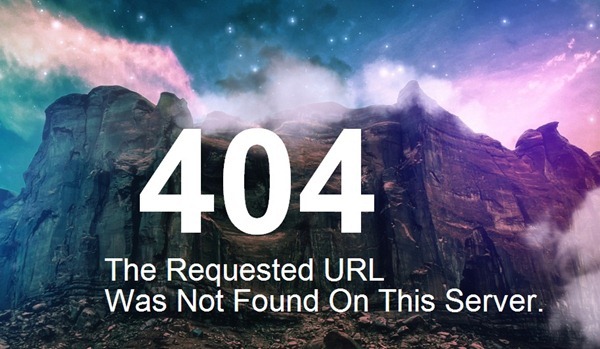 Beautiful animated Error Pages which helps visitors of your website not to close the browser but rather to stay on your website in a friendly way.
Coffee Break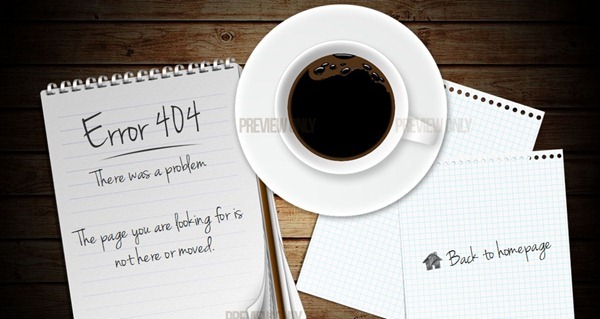 Coffee Break is a HTML /CSS optimized theme perfect for 404 Not Found pages.
Impact 404 – HTML5 & CSS3 Error page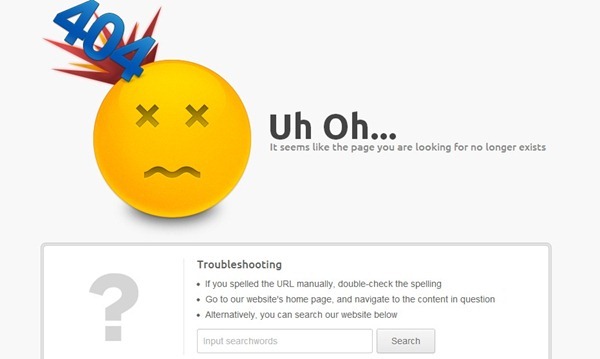 Forget about the old and obsolete 404/500/503 error pages – with this stylish custom 404/500/503 error page, your users eyes will be delighted instead of frustrated, when they encounter an error.
Octopus – Error Template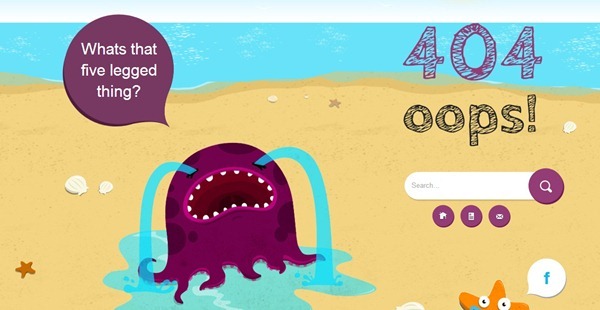 Fun and stylish animated error page template that you can use with unlimited error codes (404, 403, etc). Be unique with this cute octopus in your error pages. This template is made with HTML 5 and CSS 3.
Broken – 404 Error Page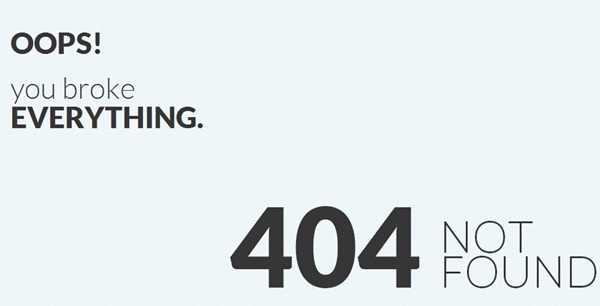 Whoops – Error Page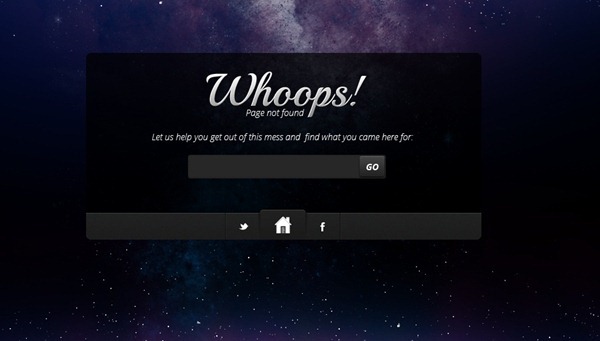 uError – Custom Error Page