WordPress is a one of the most popular CMS for managing websites and blogs. The main reason for its popularity is its easy to use dashboard and its large library of plugins. In this post I am going to showcase the best Non Profit WordPress Themes from the year 2013. All the themes are professionally designed. You will find all kind of options that you need for a non profit website. Do share this article with your friends to help us spread the word.
Non Profit WordPress Themes
SaveTheWorld: Environmental & Charity WP Theme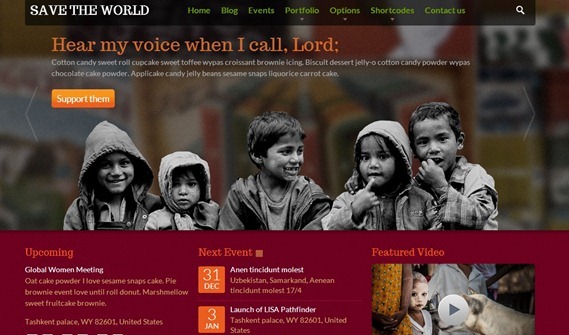 SaveTheWorld is an excellent multi-purpose responsive WordPress theme. It was created as a universal website template for people who need an easy and modern tool to create their own websites according to the latest trends.
4 Children With Love-Charity WP Theme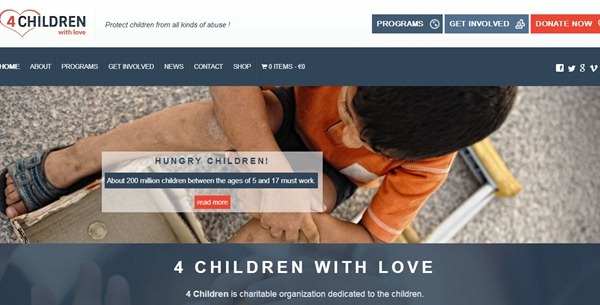 Parlament: Political WordPress Theme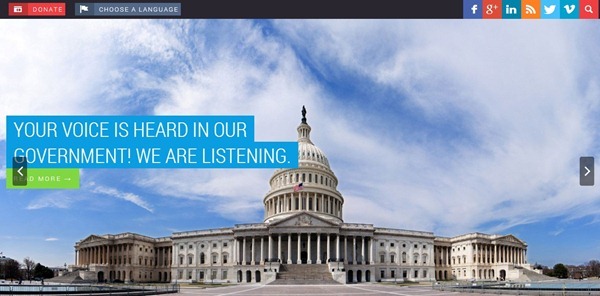 SaintChurch: WordPress Theme for Charity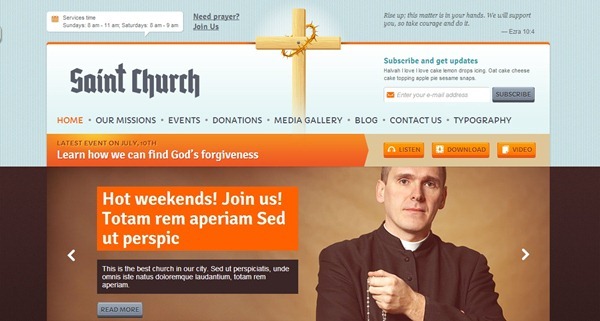 SaintChurch is an excellent WordPress Church theme. It was created as a universal website template for people who need an easy and clear way to add attractive content to their web-sites. In this theme you can adjust not only colors, animation and backgrounds, but also the page layouts according to your needs. Many shortcodes are available for you to create your own styled content.
Charity+ WordPress Theme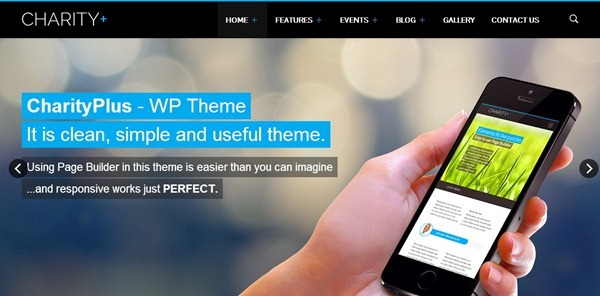 As the name says, this WordPress theme is a great choice for your charity / non-profit organisation. Some of the most important functionalities this theme have are: Events, Causes, Gallery, Latest news. We worked hard to make creating any of this elements, or all of them, effortless as easy as child's play is.
GiveAHand – Charity Responsive WP Theme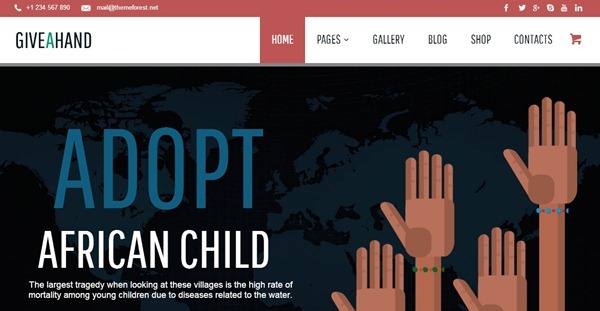 GiveAHand is a creative WordPress Theme for charity organizations. It's focused on raising funds for your charity and alerting visitors to important issues happening in the world. It's perfect for those who're tired of ordinariness and want to stand out among competitors.
Political Press – Responsive WordPress Theme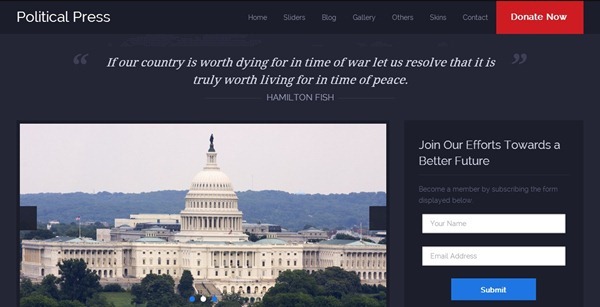 LovePray-Church & Multi-Purpose Theme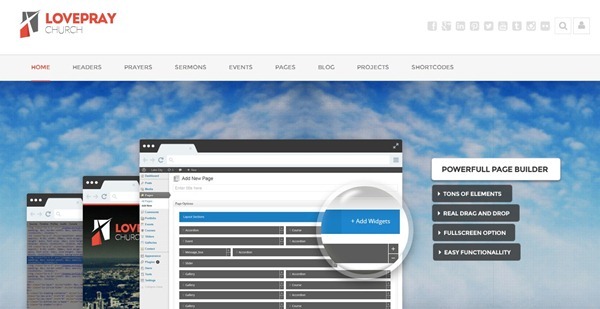 HELP – NGO WordPress Theme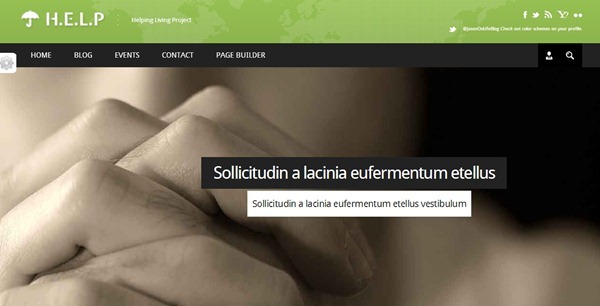 H.E.L.P is specially designed for NGO's and Business Organizations. The theme is easy to modify and ready to be up and running out of the box. The PSD files included have been customized to allow fast skinning.
Biosphere – Environmental & Charity WP Theme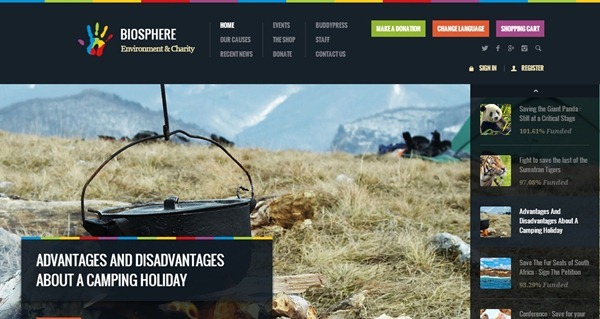 Be Human – Charity Multipurpose WP Retina Theme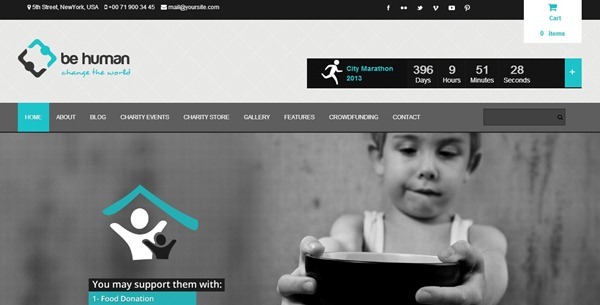 Be Human WordPress Retina theme is a web masterpiece which is designed for Charities. Theme is suitable for charities and nonprofit organizations & similar websites that need a feature rich yet beautiful presence online.
Charitas / Foundation WordPress Theme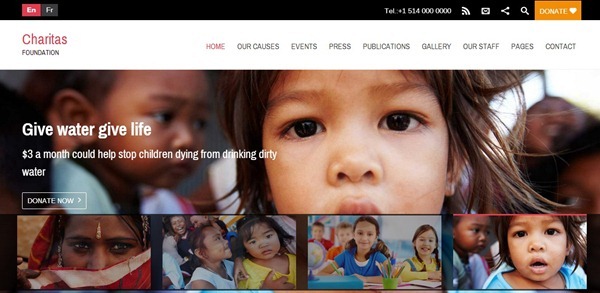 Charitas is a simple and clean but still professional WordPress template that is best suited for Charity, NGO, Foundations, etc. The theme is created by using the latest techniques.
Grace – A Responsive Church WordPress Theme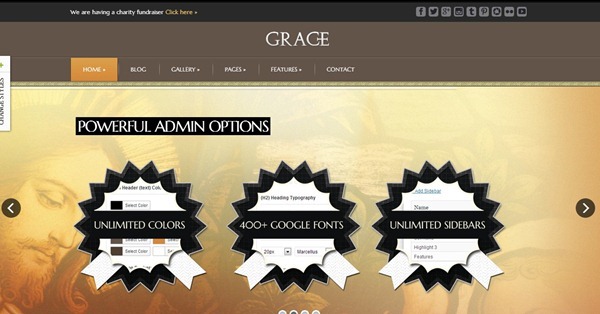 Grace is an elegant, premium WordPress theme built for churches and religious communities. With its rich features and flexible options, Grace is a theme designed with your spiritual needs in mind.
Green Responsive WordPress Theme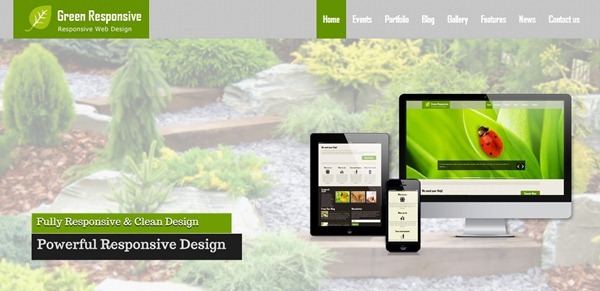 Green Theme is a Responsive WordPress theme perfect to promote your environmental projects or your green products business. The main features, which are extremely important and super useful are, Events Calendar & Management, Multilingual support, 3D Layer Slider and Facebook fan page compatibility.
Mission – Crowdfunding and Commerce for Churches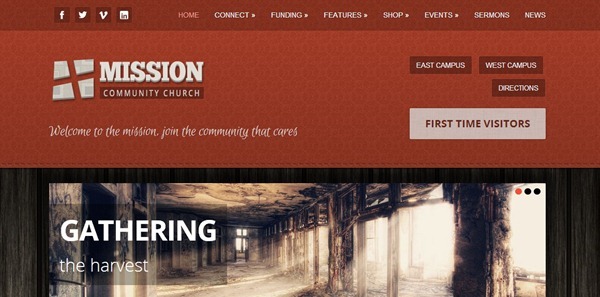 Real Church – Responsive Retina Ready Theme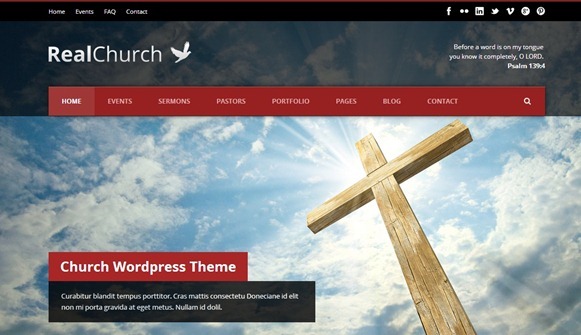 Rive – Responsive Charity WordPress Theme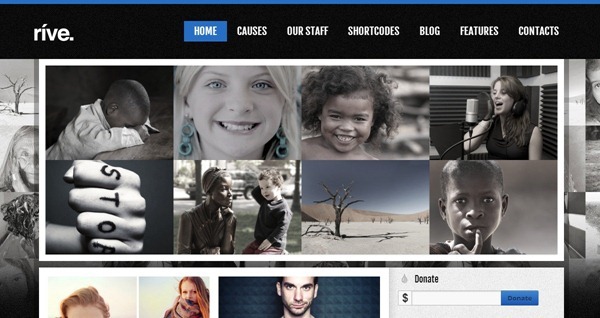 The Church – Responsive WordPress Theme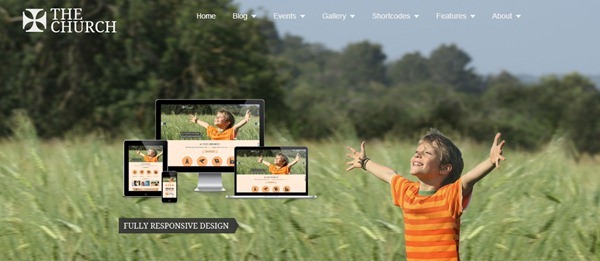 The Church is the high quality web-masterpiece. The main destination of this theme is to serve religion and charity organizations, churches etc.
DonateNow | WordPress Theme for Charity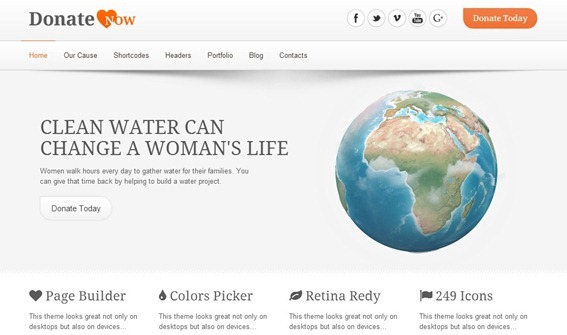 DonateNow theme is clean, flexible, retina ready and has a fully responsive design. DonateNow theme is loaded with features, and has powerful customization options. Built with HTML5 & CSS3.
Rescue – Animal Shelter Theme + Petfinder Support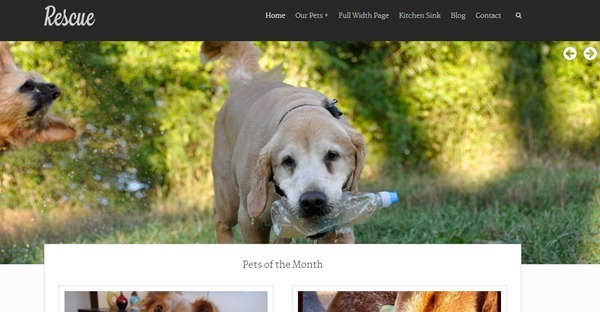 Rescue is a theme built with one purpose: Getting animals adopted. And on the plus side, your shelter can now have an awesome looking website. Pets can easily be added or you can pull them from your Petfinder profile with a few clicks.
Belief – Church WordPress Theme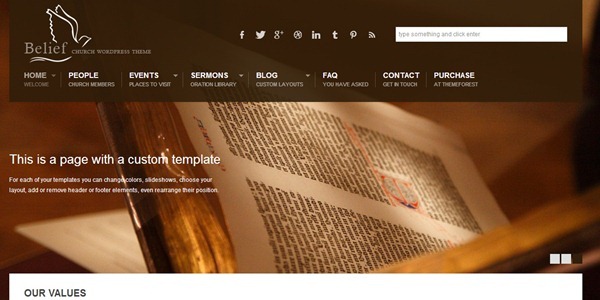 Islamic WordPress Responsive Theme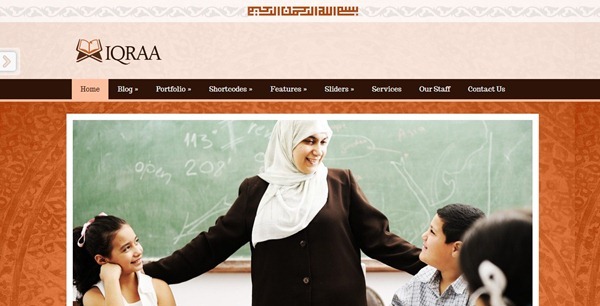 Blessing Premium Responsive WordPress Theme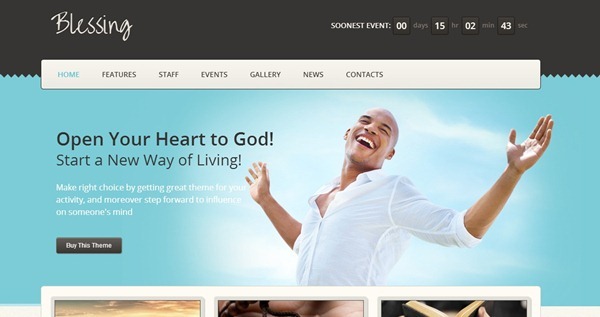 Savior – A Powerful WordPress Theme for Churches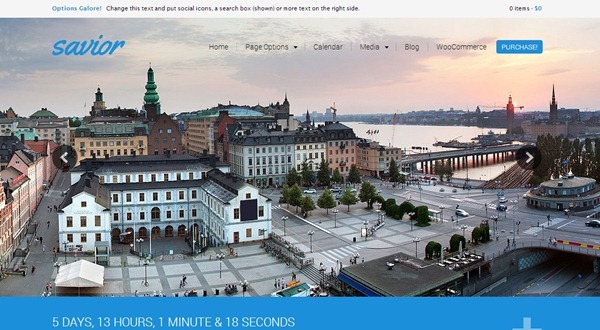 Give: Charity Responsive WordPress Theme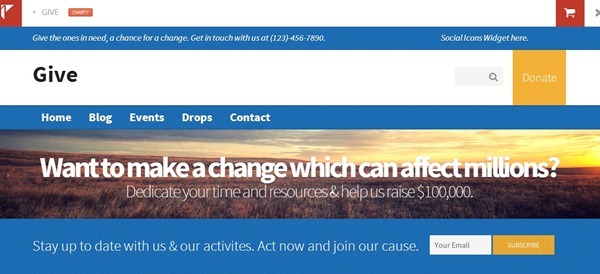 The Cause – Non-Profit WordPress Theme