Webmaster Tools  helps web designers to manage their websites. A webmaster can know each and every detail of their website by using these tools. These tools will also helps web designers to make a better website. You will get traffic statistics, SEO details, Site enhancement tools on these Webmaster Tools websites. Today in this post I collected the best Webmaster tools that you need to use in order to make a better website. Do share this post with your friends to help us spread the word. Enjoy!
Webmaster Tools
Google Webmaster Tools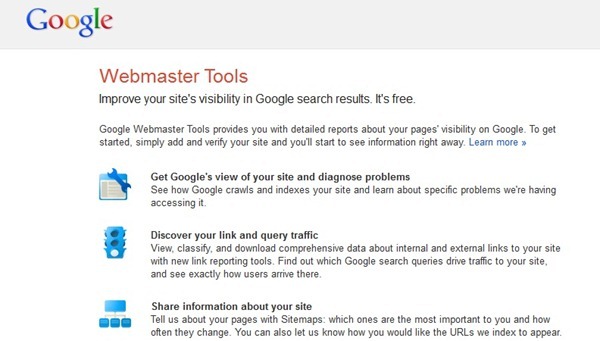 Google provides a huge list of webmaster tools. These tools will help you to get all the insights of your website. You can submitted your sitemap to Google via Google Webmaster Tools. You can also know about the keywords ranking of your website.
Google Analytics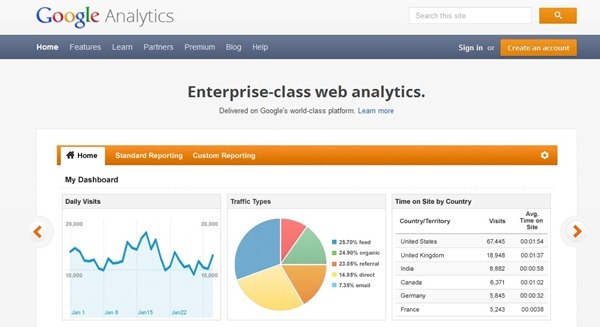 Google Analytics is yet another free tool from Google that lets you know about the traffic details of your website. You can know about all the things about your website visitors, like the place of visitor, the time of their visit, page views by a visitor and many more.
Bing Webmaster Tools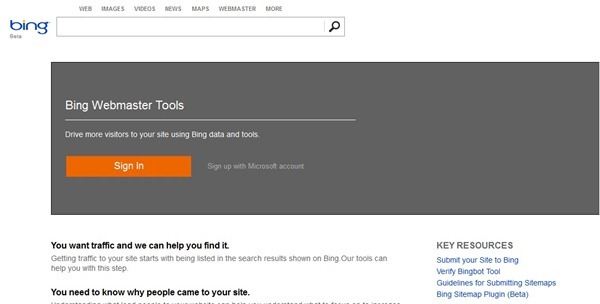 Bing Webmaster Tools will help you to improve your website. It lets users know all the insights of their website.
iWeb Tools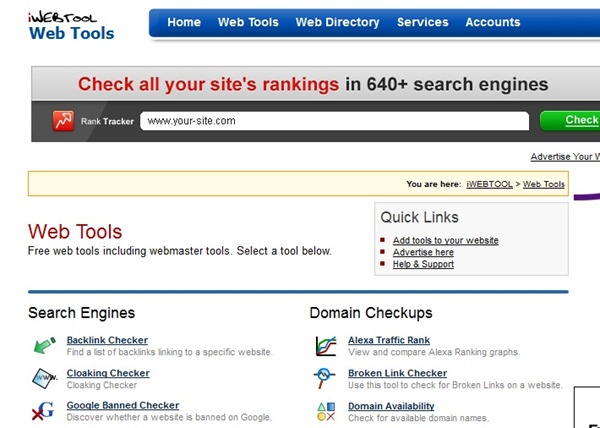 iWeb Tools helps web master to check all the things that you wants to know about your website. You can also check your predicted page rank update via iWeb Tools.
Yandex Webmaster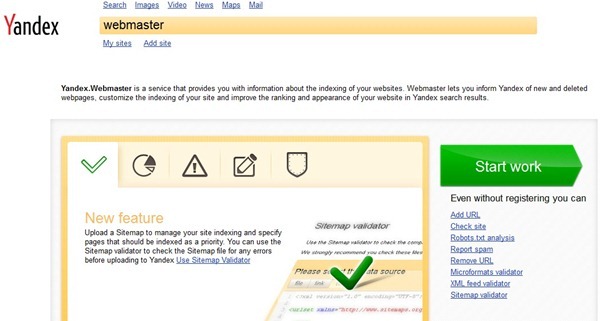 Yandex.Webmaster is a service that provides you with information about the indexing of your websites. Webmaster lets you inform Yandex of new and deleted webpages, customize the indexing of your site and improve the ranking and appearance of your website in Yandex search results.
Submit Express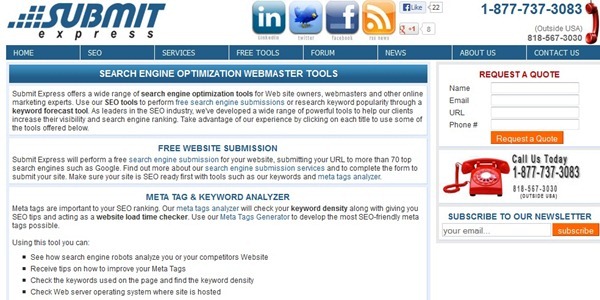 Submit Express offers a wide range of search engine optimization tools for Web site owners, webmasters and other online marketing experts.
Freebie Tools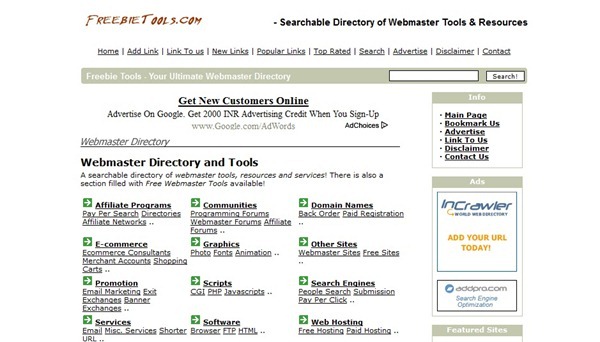 A searchable directory of webmaster tools, resources and services! There is also a section filled with Free Webmaster Tools available.
Webmaster Toolkit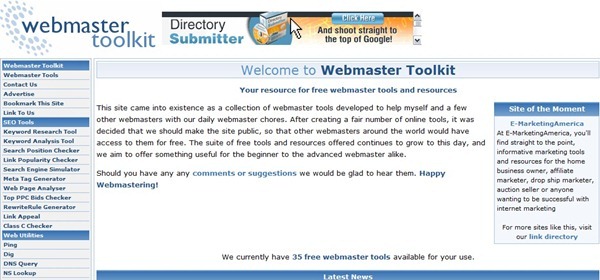 Webmaster toolkit provides free SEO, traffic management, statistic tools for webmasters.